Follow us on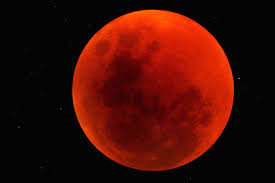 Said to be a collision of multiple lunar events, a total lunar eclipse is expected to be seen on January 31. 
In what comes as a treat for stargazers, the moon will appear larger, reddish and brighter when a total lunar eclipse occurs during a blue moon and a supermoon.
During such an event, the moon can get a "deep red glow" and is sometimes called a 'Blood Moon'. The Sun, Earth and the moon form a straight line with the earth blocking any direct sunlight from reaching the Moon.
The January 31 total lunar eclipse will start around moonrise in the evening. It can be viewed anywhere in India, with naked eyes, facing the eastern sky, at the time of sunset. 
Sky watchers on the West Coast and in the middle of the U.S. will have the best chance at catching the total lunar eclipse if they are early risers. 
There has been confusion over when a blue moon eclipse occurred last, whether it was 30 December 1982 or 31 March 1866.
The last Blue moon eclipse occurred on 30 December 1982 in India and several other parts of the world, while it was much earlier, on 31 March 1866 in the US and some other parts of the world. This discrepancy is because of differences in time zones around the world.
The next total lunar eclipse will likely be seen on July 27, 2018 in South America, Europe, Africa, Asia and Australia. The event will be visible again in America on Jan. 21, 2019