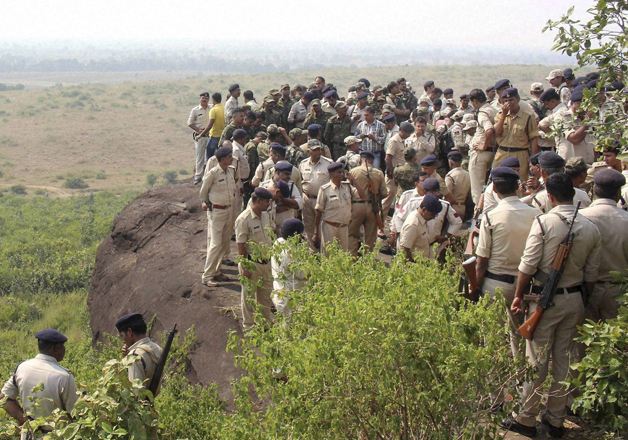 Three among eight members of SIMI who were killed in an encounter by Madhya Pradesh police on Monday were the suspects in 2014 Pune bomb blast case.
Ahmed Ramzan Khan, Zakir Hussain alias Sadiq and Shaikh Mehboob alias Guddu alias Ismail who were killed in the encounter were wanted in a case related to the low-intensity blast on July 10, 2014 in the parking lot of Faraskhana police station here in which five people were injured. 
The famous Dagdusheth Halwai Ganesh temple is adjacent to this spot. 
An officer of Anti-Terrorism Squad which is probing the blast case said that it was trying to get custody of the three SIMI members, but could not get it as the accused were facing several cases in Madhya Pradesh itself. 
"With all five suspects, including the three who were killed on Monday, now killed in encounters, the case is likely to be closed," the ATS official said. 
"Had we got the custody of these three, we would have been able to establish the local links of these suspects. However, now that all three suspects are dead, it seems the case might be closed," the official added. 
Two other suspects in this case -- Mohammad Aizazuddin and Mohammad Aslam -- were killed in an encounter in Telangana last year. 
The eight SIMI activists were killed in an encounter on the outskirts of Bhopal hours after they escaped from the high-security Bhopal Central jail, killing a security guard there on Monday morning.