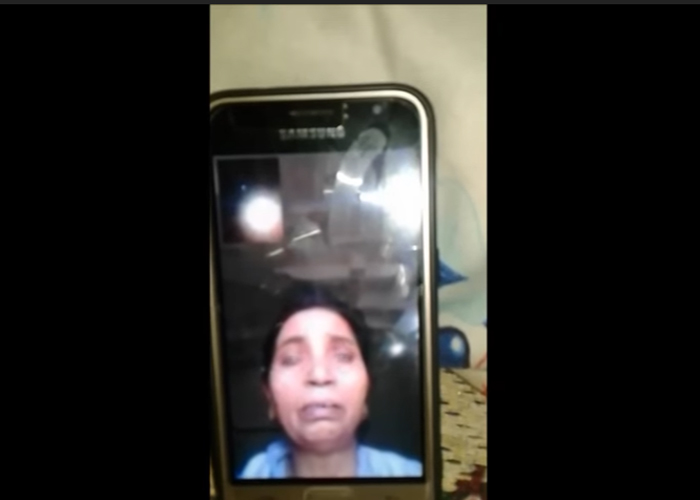 A video of 46-year-old Kuldeep Kaur from Ludhiana tearfully begging to be rescued from alleged slave labour in Saudi Arabia has gone viral on social media.
Sharing her ordeal, in a 2-minute-long video, crying Kuldeep says that she was duped by a travel agent who took her to Saudi Arabia. Kuldeep, who has accused her employers of physical abuse, can be seen saying that she is being made to work as a servant from 6 in the morning till 10 in the night.
She added that she is food deprived and is being ill-treated by her employers, a Saudi couple, Mohammad Ahmad and his wife Sara, who are making her work in miserable conditions.
Revealing the contact number of the employers in a Hindustan Times video, the Punjab woman has pleaded for help and requested the authorities to rescue her.
WATCH FULL VIDEO HERE: