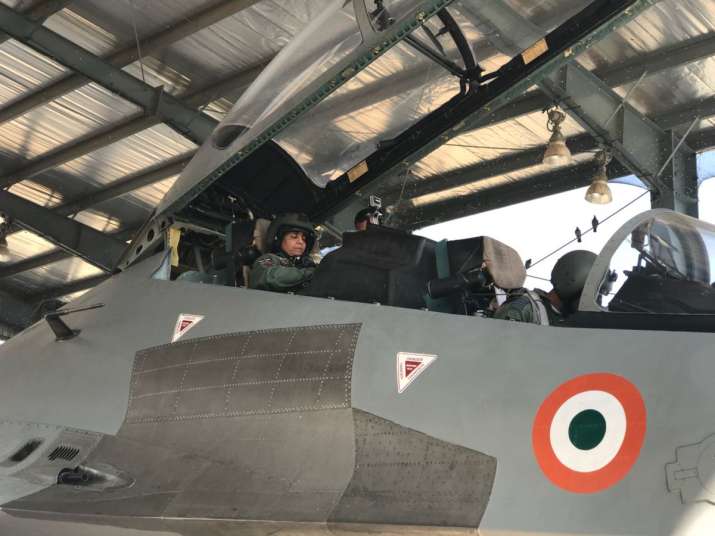 Defence Minister Nirmala Sitharaman on Wednesday took off in the Indian Air Force's (IAF) frontline aircraft Sukhoi-30 MKI fighter jet from the Jodhpur air base.
The country's first woman defence minister sat in the rear seat behind the pilot and was wearing the pilot's G-suit.
Jodhpur: Defence Minister Nirmala Sitharaman in the cockpit of the Sukhoi-30 MKI, before taking off for a sortie. pic.twitter.com/M3k72B56Jv

— ANI (@ANI) January 17, 2018
The sortie is likely to last for 30 minutes, defence sources said. "She is reviewing the operational preparedness and combat capabilities," the sources said.
Defence Minister Nirmala Sitharaman in Flying G-Suit before taking off in SU 30MKI pic.twitter.com/jAzrKlI5it

— ANI (@ANI) January 17, 2018
The Sukhoi-30 MKI is a twinjet multirole air superiority fighter developed by Russia's Sukhoi and built under licence by India's Hindustan Aeronautics Limited (HAL) for the Indian Air Force (IAF). A variant of the Sukhoi Su-30, it is a heavy, all-weather, long-range fighter.