Follow us on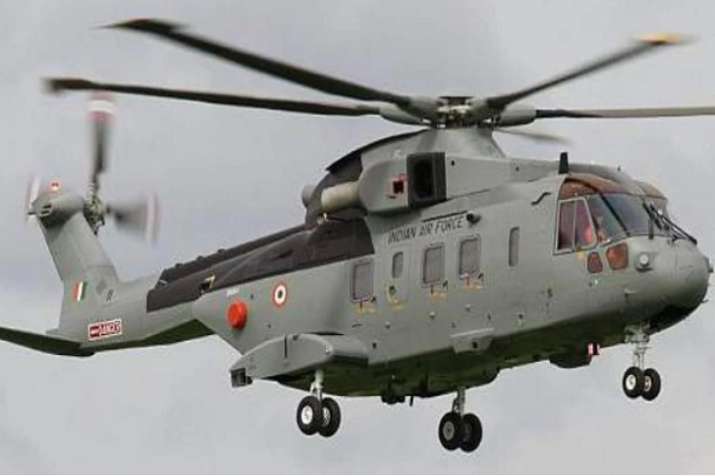 Less than 24 hours before the campaigning ends and a couple of days before the crucial polling for Assembly elections in Rajasthan and Telangana, the alleged middleman in the Rs 3,600-Augusta Westland chopper deal or VVIP chopper scam, was brought to India from Dubai. A Gulfstream jet landed in New Delhi from Dubai with the British national at about 10:35 pm on Tuesday (December 4)
The Central Bureau of Investigation (CBI) said that the operation code-named 'Unicorn' to bring Christian Michel from Dubai was carried out under the guidance of National Security Advisor Ajit Doval. The operation was coordinated by CBI interim director M Nageshwar Rao, CBI spokesperson Abhishek Dayal said. Notably, Michel's flight to New Delhi from Dubai took off just hours after hours after External Affairs Minister Sushma Swaraj met her UAE counterpart Abdullah bin Zayed in Abu Dhabi.
The extradition of Michel from Dubai could not have come at a better time for the Bharatiya Janata Party (BJP), which is battling hard to safeguard its fort in Rajasthan and make its presence felt in Telangana in the Assembly elections. Voting in both these states is scheduled to be held on December 7 and results would be announced on December 11. The BJP has now time from morning to dusk today to highlight its pledge to fight corruption while showcasing Michel's extradition as a big step in that direction. Ideally,  the saffron party would have wanted Michel in India ahead of polling in Madhya Pradesh and Chhattisgarh to take maximum mileage, however, it now has a golden opportunity to respond to Congress' charge of doing nothing against corruption. 
On the other hand, for the Congress, the move must be a surprising one. Congress president Rahul Gandhi's retort 'Chowkidar Chor Hai' (the watchman is a thief), which he has been using to target Prime Minister Narendra Modi over Rafale jet deal and fugitive businessmen – Nirav Modi, Mehul Choksi, Vijay Mallya and others, has been dealt with maximum impact by the BJP government.
 
With Christian Michel's arrival in Delhi to face the law of the land, the BJP will ensure that the Congress is cornered over the issue of corruption in the election season. The ruling party has already announced that Michel's extradition could spell 'serious trouble' for the Congress' 'first family'.
"Extradition of Christian Michel is a shot in the arm for the Narendra Modi government. Now that he will be available to the CBI, the 'real' bribe-receivers of the AgustaWestland bribes scandal will be exposed," BJP spokesperson GVL Narasimha Rao said. 
Terming it a 'diplomatic victory' for the Modi government, BJP spokesperson Nalin Kohli said, "The country is entitled to know the truth on who were the bribe-receivers in India. Certainly, we are closer to know the truth." 
By bringing back Christian Michel, the BJP has made it clear that if it retains power in 2019, there could be more such actions. Who could be next? Nirav Modi, Mehul Choksi, Vijay Mallya? Or the BJP will go for the kill by tightening the screws on Robert Vadra?
WATCH VIDEO: