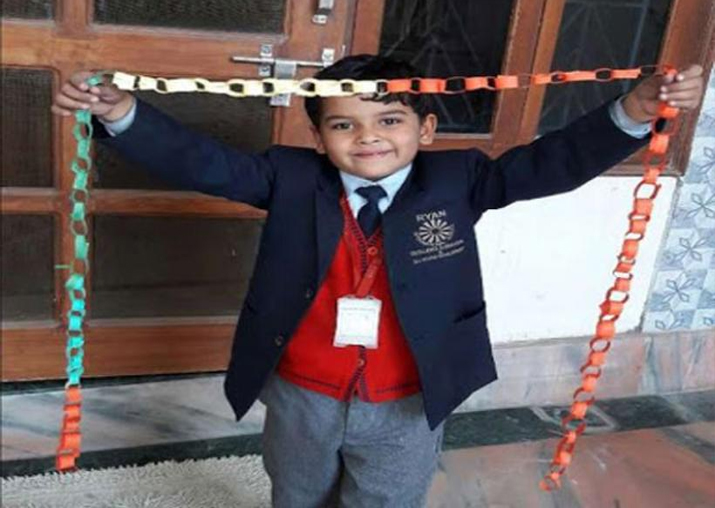 A new CCTV footage of Pradyuman has emerged in the public domain which shows that the seven-year-old was alive when he was rushed to a nearby hospital after his throat was slit allegedly by a school bus driver conductor inside a bathroom of the Ryan International School here last week. The key accused, who was sent to judicial custody by a local court earlier this week, has been identified as Ashok Kumar. According to police, Kumar has confessed to the crime.
In the CCTV video, which was captured outside a hospital, a man, who happens to be a bus conductor of the school, can be seen carrying Pradyuman's body out of a car and entering the hospital. He said that till that time, Pradyuman was breathing, but he was unable to make any movement. 
Manoj said that doctors immediately provided first aid, plugged the oxygen mask and told him to rush to another hospital. The hospital, he said, also provided ambulance.
This is the second footage of Pradyuman. Two days ago, a new footage had emerged that showed the security guards of the school and hospital taking Pradyuman on a stretcher from the vehicle to the Safe Hand Hospital. Noticeably, no teacher of the school or the principal can be seen anywhere around.
Meanwhile, yielding to the demand of the family of Pradyuman, Haryana Chief Minister Manohar Lal Khattar on Friday said the CBI will probe the brutal murder. He also announced the government was taking over the administration of Ryan International School in Gurugram where Pradyuman studied.
Watch video here: