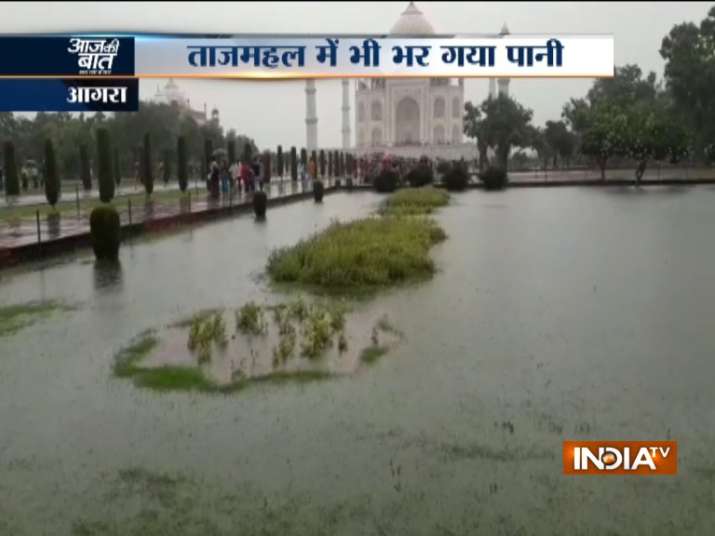 Heavy rains in 17 states have wreaked havoc all across the country.
Uttar Pradesh has also suffered severe damage because of the heavy rain. Around 37 people have lost their lives in last two days in the state due to the heavy rains. 
Even the iconic Taj Mahal complex got waterlogged. The wall of Fatehpur Sikri also collapsed.
The lawn near the main gate of Taj Mahal was completely submerged in water.
Watch: Taj Mahal waterlogged due to heavy rains