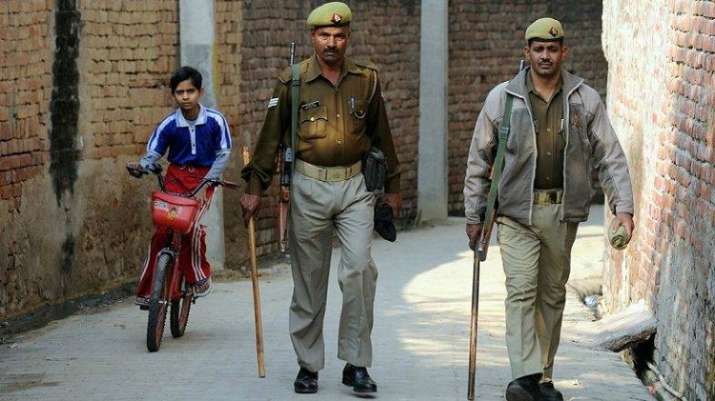 Three suspected burglars were arrested in UP's Ghaziabad, police said on Monday, adding Rs 15 lakh in cash was recovered from them. The burglars also included a woman, who used to target showrooms. Besides, four stolen luxury cars used in recce of the showrooms, two country-made pistols, one imported bike, two scooties, 29 laptops, 5 LED lights, one bundle of costly sarees and shutter-cutting instruments were recovered from the possession of the accused, they said.
DIG Upendra Agarwal said that three suspects were nabbed from near Kanawani culvert in Indirapuram on the basis of a tip-off.
The accused were identified as Rajbir, Sanjay and Anju, he said.
The trio has confessed to their crime and disclosed that after committing theft, they used to dismantle the CCTV and video recorders in the targeted areas to avoid being identified.
They used to sell the stolen items in the weekly scrap markets and online portals too.
In a separate case, a third accused was arrested on Saturday in connection with a house robbery in Balram Nagar area in Ghaziabad's Loni, police said Sunday.
The accused, Ravi, was nabbed in Prahlad Garhi trisection. Looted items and Rs 20 lakh in cash were recovered from his possession, they said.
During interrogation, Ravi revealed that he, along with Neeraj and Arvind, had worked at the marble shop run by Anil Jain. Neeraj was working as domestic help at Jain's house in Loni area, a senior police officer said.
Neeraj had allegedly planned the robbery with the other accused. He had also shown the way to Jain's house to Ravi and Arvind.
On February 7, Ravi and Arvind reached the house. Neeraj, who was standing at the main gate, took both of them inside the house where they robbed the owner of Rs 20 lakh and other jewellery items by wielding a stationery knife.
Neeraj and Arvind were arrested on February 7 and have been sent to jail.
A reward of Rs 25,000 was declared on Ravi for his arrest. Looted jewellery items, ATM card and the mobile phone used in the commission of crime have also been recovered, DIG Agarwal added.
(With agency inputs)