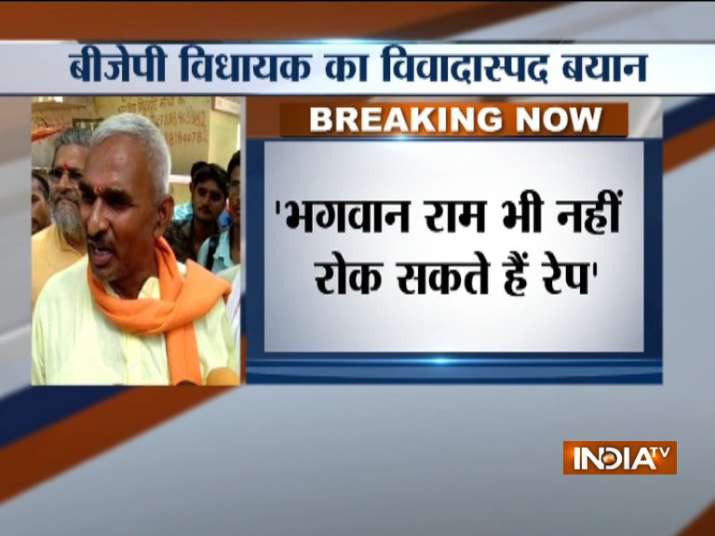 Kicking up yet another controversy, Uttar Pradesh BJP MLA Surendra Singh on Saturday said that even Lord Ram cannot stop incidents of rape. 
"I can only say one thing that incidents of rapes cannot be stopped even if Lord Ram comes on earth. Such incidents are natural pollution of society and can only be controlled by inculcating good values in the society," Singh said.
"Such incidents could be controlled only by inculcating 'sanskar' (good character) among men, women and children and not through 'samvidhaan' (Constitution)," he added.
His remarks came when he was questioned about the Unnao case, where a woman was molested by a group and people and a video was made viral. 
Surendra Singh is known for making contentious statements, from calling Mamata Banerjee "Surpanakha" to demanding Taj Mahal to be renamed 'Ram Mahal'
Watch full video: