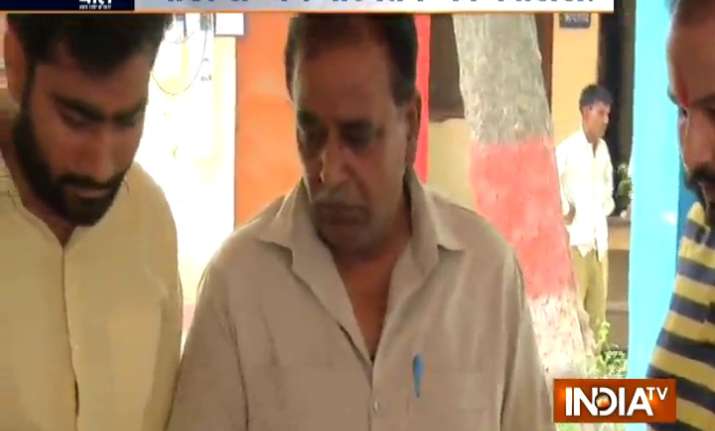 A Christian priest has been arrested in Meerut district of Uttar Pradesh for trying to "illegally" convert 16 members of three Hindu familes into Christianity.
The pastor's nefarious designs were exposed when he reached the tehsil for preparing affidavits for the "illegal" religious conversion. 
The news was somehow leaked to the Hindu organisations whose members reached the spot, nabbed the priest and handed him over to the police.
When the priest was trying to get the affidavits ready at the tehsil, no member of the three Hindu families was present there.
A list of 16 people was found from the possession of the priest. During the investigation, it was disclosed that these people were not even aware that the priest was trying to get them converted into Christianity.
Watch: Christian priest arrested in UP on 'illegal religious conversion' charges