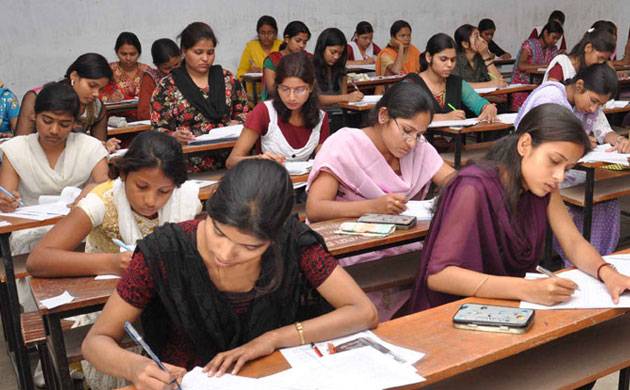 The next time you choose to scale a wall to pass on a chit to a friend or family member appearing for the ongoing school examinations in Uttar Pradesh, be prepared to face the consequences as the state government led by Chief Minister Yogi Adityanath has decided to put an end to this rampant practice. 
In a move aimed at checking cases of mass cheating in the Uttar Pradesh Board exams, the government on Tuesday launched a Whatsapp number to register complaints. 
UP Board of High School and Intermediate Education launched 9454457241 as Whatsapp complaint number while a landline number -- 0522 2236760 – has also been issued to report cases of cheating. 
Deputy Chief Minister Dinesh Sharma, who also holds the education portfolio, had recently held a meeting with District Magistrates via video conference and directed them to ensure that no copying takes place during exams. 
He had also made surprise inspections of at least three examination centres in Lucknow and in neighbouring Barabanki district in the wake of reports of 'mass copying' in the board examinations.
Sharma had asserted that all was well as far as the board examinations are concerned.
Cases of mass copying have been reported in several districts. 
Today, the class 10 English examination was cancelled at two centres in Mathura district due to "mass cheating", a senior official said. 
District Inspector of Schools, I P Singh Solanki, said action has also been taken against invigilators in these centres and their principals have been asked to submit a report on the action taken against the teachers there. 
The Uttar Pradesh Board examinations for the classes 10th and 12th began on March 16. About 34 lakh students are appearing for the class 10 exam while around 26 lakh students are sitting for class 12 exams.