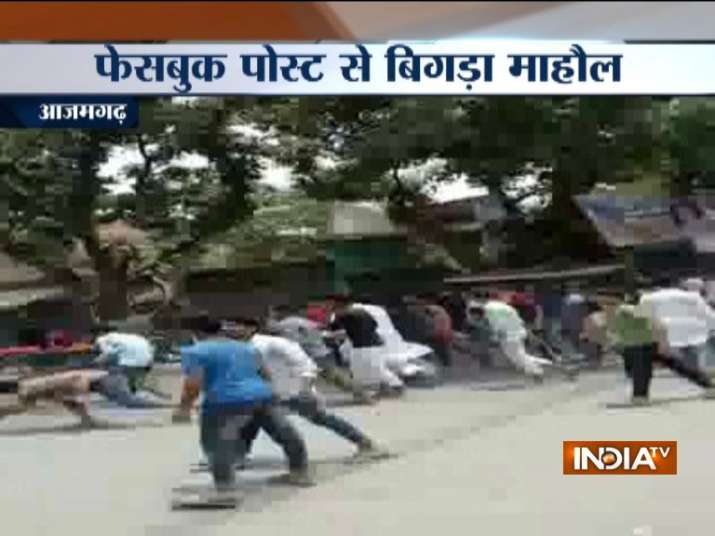 Situation remained tense in Saraimeer area of Uttar Pradesh on Saturday after members of a minority community torched a police outpost and damaged a police jeep over derogatory comments against their religion on Facebook, the police said. 
Following the violence in Azamgarh, as many as 15 people were taken into custody by police and heavy force was deployed. 
"As many as 15 persons have been taken into custody over the incident. Heavy force has been deployed in the area," said Ravi Shankar Prasad, Circle Officer, Phooplur, adding the police resorted to lathi charge and tear gas shells to control the situation. 
According to the police, a derogatory post against Islam was uploaded on Facebook by one Amit Sahu three days ago. Angered by the post, locals gheraoed the police station yesterday. 
Even as the region witnessed violence during the day, police claimed that the situation was now normal.
The accused was arrested following a complaint by a former nagar panchayat chairman, Prasad said. 
However, a large number of people gathered outside the police station this morning, and demanded that the strident National Security Act (NSA) be slapped against the accused person. 
"As officials of the police and the district administration assembled at the gate to take out a flag march at around 12 noon, the crowd which had gathered outside the police station started pelting stones at them. A few police personnel were injured in the incident. The crowd also damaged an ATM," the circle officer added. 
WATCH VIDEO: