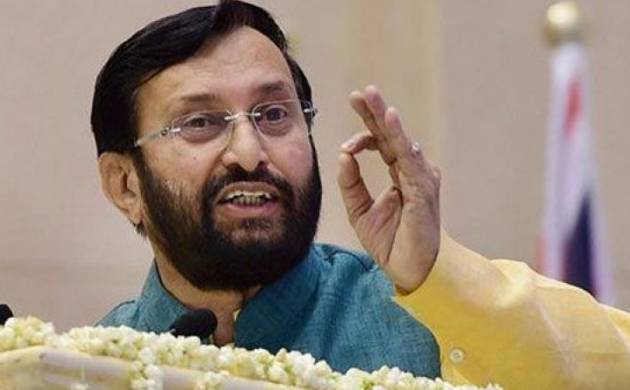 Union Human Resource Development Minister Prakash Javadekar on Friday rejected the Opposition's charge of polticising the valour of armed forces and said that the circular issued by the University Grants Commission (UGC) to universities was only an advisory not a directive. 
A huge row erupted soon after the UGC released a letter to universities and higher education institutions suggesting them to observe the anniversary of Surgical Strikes conducted by the Indian troops across the Line of Control (LoC) on September 29. 
Javadekar clarified that the UGC letter was not intended to force the universities to follow any guidelines.
"We never mandate anything, we suggest and issue advisory. There is no politics, it is only patriotism," Javadekar said.
"On 29th September (anniversary of surgical strike), we have asked colleges, those who want to, can arrange a lecture by ex-army officers who can tell the students how defence forces defend the country and how the surgical strike was conducted," he said.
"We have not made any compulsions on institutions or students. We have issued a program because of suggestions from many students and teachers that they need to commemorate the second anniversary of surgical strike," the minister added.
Javadekar's explanation came after former Union minister and senior Congress leader Kapil Sibal accused the Modi government of destroying the 'independence' of UGC through such directives.
READ: What the UGC advisory said
"It is absolutely shocking. In fact, I don't think since independence, we have seen UGC giving any kind of directive of this nature to universities. For UGC, to give a directive is destroying the very independence of the university system," Sibal said.
West Bengal education minister Partha Chatterjee too criticised the BJP-led NDA government at the Centre for trying to "malign and politicise" the Army.
"This is an agenda of the BJP and it is trying to push this agenda by using the UGC ahead of elections. It is a matter of shame that they are using the UGC to achieve their political agenda," Chatterjee said.
On September 29 in 2016, the Indian Army carried out "surgical strikes" on seven terrorist launchpads across the LoC as a response to an attack on its base in Uri earlier that month. The Indian Army had said its special forces inflicted "significant casualties" on terrorists waiting there to cross onto the Indian territory.
WATCH: Controversy erupts over UGC's Surgical Strike Day advisory