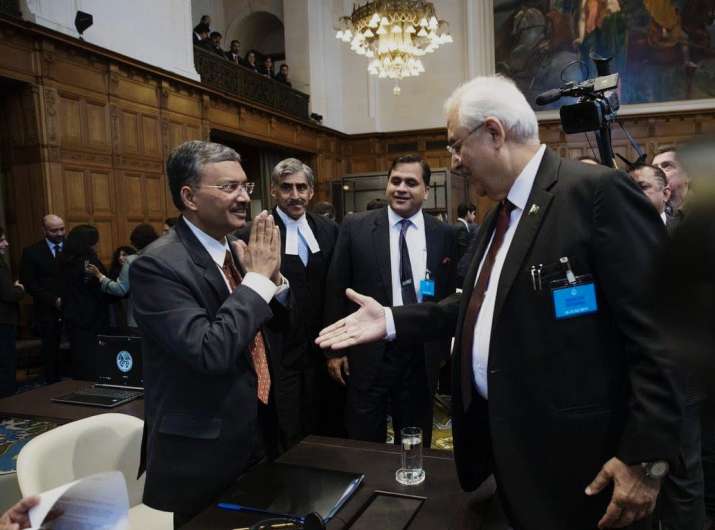 With folded hands, Deepak Mittal, who was part of the Indian team in Kulbhushan Jadhav case at the International Court of Justice, preferred greeting Pakistani representative with a 'Namaste' instead of shaking hands during a hearing on Monday. This comes amid fresh tensions between India and Pakistan, in wake of the deadly terror attack in Jammu and Kashmir's Pulwama district that claimed lives of at least 40 CRPF personnel. 
It was ahead of the Kulbhushan Jadhav case hearing at the ICJ on Monday that MEA Joint Secretary Deepak Mittal came face to face with Pakistan's Attorney General Anwar Mansoor Khan. While Khan gestured to shake hands, Mittal preffered a "namaste" instead.
The public hearing in the Kulbhushan Jadhav case commenced today before the International Court of Justice (ICJ), the principal judicial organ of the United Nations, at the Peace Palace in The Hague. It has now been adjourned till Tuesday.
Jadhav, a retired Indian Navy officer, was sentenced to death by a Pakistani military court on charges of espionage and terrorism in April 2017. The hearings at the ICJ are taking place four days after one of the worst terror attacks in Jammu and Kashmir that killed 40 CRPF soldiers.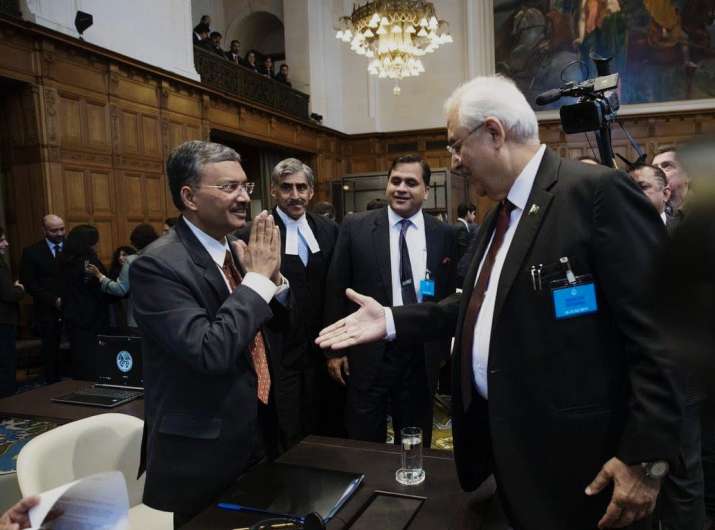 At least 40 CRPF personnel were killed and five injured on February 14 in one of the deadliest terror attacks in Jammu and Kashmir when a Jaish-e-Mohammad suicide bomber rammed a vehicle with explosives into their bus in Pulwama district.
A similar sentiment was reflected in Prime Minister Narendra Modi's sharp attack from Hyderabad House today, where he said the time for talks with Pakistan is over. 
"Time for talks with Pakistan is over and now the country will act," said PM Modi while addressing a conference at Hyderabad House here in the national capital.
After talks with Argentine President Mauricio Macri, Modi said dithering to take action against terrorists and their supporters will be like encouraging terrorism.
In his comments, Macri called for united action to deal with terrorism.
FULL VIDEO: Time for talks with Pakistan over, says PM Modi