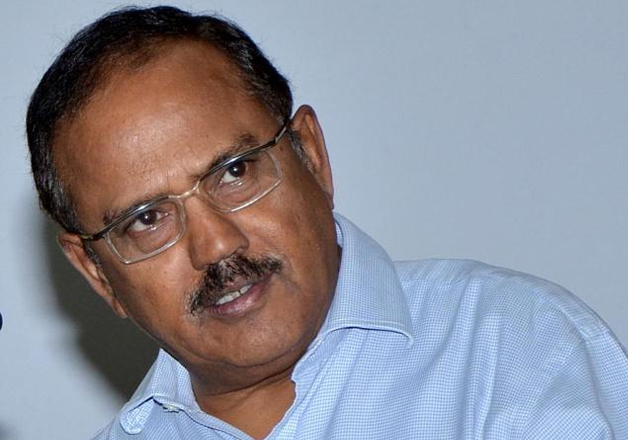 National Security Advisor Ajit Doval, one of the best-known intelligence officers in the country, recently surprised everyone when he visited a five-star hotel here to attend a gala event on the occasion of Saudi National Day.
Doval, who is a close aide of Prime Minister Narendra Modi and has a strong say in foreign policy, is not known to attend these gala events. But his presence today is indication of the growing importance of Saudi Arabia in India's foreign and strategic policies. 
He was also seen having a long tete-a-tete with Saud Al-Sati, Saudi Ambassador to India. The two chatted for close to 20 minutes, with photographers clicking away, a signal of India cementing its strategic relations with one of the Gulf's most important countries.
The marked strengthening of ties with Saudi Arabia, known as a traditional ally and benefactor of Pakistan, also comes as Riyadh has joined the global chorus condemning the horrific Uri terror attack in Jammu and Kashmir that saw 18 soldiers martyred.
In a message on Thursday, the Saudi envoy had mentioned the "robust security cooperation" between the two countries as "important not only for us but also for the entire region and beyond" and said the two countries were working together not only to eliminate the "menace of terrorism" but also in strengthening defence cooperation.
Prime Minister Modi had received a warm welcome during his visit to Saudi Arabia in April this year and held talks with Saudi King Salman bin Abdul-Aziz Al Saud.
King Salman had also bestowed the King Abdul Aziz Order of Merit on Modi, the Kingdom's highest honor.
In early August, the Saudi King had personally intervened to provide succour to thousands of Indian workers who had lost their jobs and were stranded in the Kingdom after a major construction company shut down. From providing food and medicines and facilitating exit visas for the Indian workers, King Salman also earmarked Saudi Riyal 100 million ($26 million) to provide relief to the workers. Around three million Indians work in Saudi Arabia.
Modi had met the Saudi Deputy Crown Prince Mohammad bin Salman Al Saud, the rising power in Saudi Arabia, in early September on the sidelines of the G-20 Summit in China and invited Riyadh to invest more in India's infrastructure, particularly in the railways.
Saudi Arabia had also provided critical help to India during the evacuation of Indian nationals from the Yemeni war zone in 2014.
While ties between Saudi Arabia and Pakistan are fraternal, it has been lately looking at New Delhi as a strategic and investment partner and diversifying ties much beyond the energy basket.
With IANS Inputs