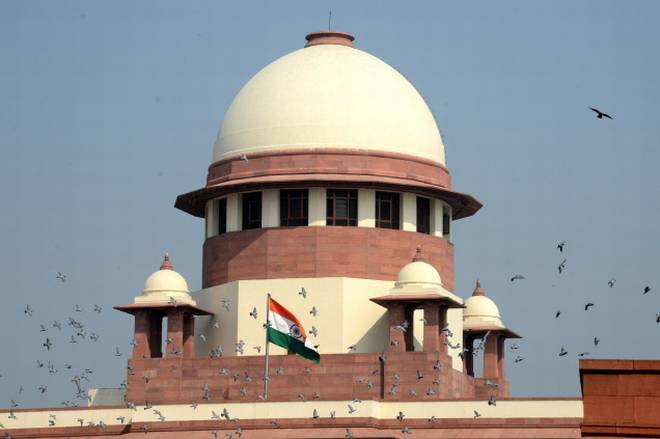 The Supreme Court will on Tuesday hear the plea filed by a lawyer and others seeking a Special Investigation Team (SIT) probe into the death of CBI judge B H Loya. 
The hearing, which was scheduled on Monday, was deferred due to the absence of Justice Mohan M Shantanagoudar, a Supreme Court judge.
The case of Judge Loya's mysterious death is considered among one of the reasons that triggered the ongoing crisis in the top court, which four of the senior-most judges taking it to public questioning its functioning and the credibility of CJI Dipak Misra. 
Earlier this month, the apex court had asked the Maharashtra government to submit the autopsy report of the CBI judge who had died under mysterious circumstances, asserting that the matter was "very serious". 
According to reports, Maharashtra-based journalist B R Lone had filed an independent plea seeking a fair probe into the mysterious death of Justice Loya, who was hearing the Sohrabuddin Sheikh fake encounter case, in which various police officers and the Bharatiya Janata Party (BJP) president Amit Shah were named as parties. 
On Sunday, Judge Loya's son Anuj claimed that his family has no complaints against anyone and have no doubts that there was no controversy relating to his father's death. 
"We faced some pressure from politicians and NGOs. We don't want to name anyone, but please excuse my family from continuously asking about my father's death," Anuj said.
"There is no controversy. No need of politicising the issue. This is a tragic event. We do not want to be victims of politicisation of the issue. Let it remain the way it is, non - controversial," he added. 
The statement came days after Congress President Rahul Gandhi demanded a probe into the death of Justice Loya at the highest level of the Supreme Court.