Follow us on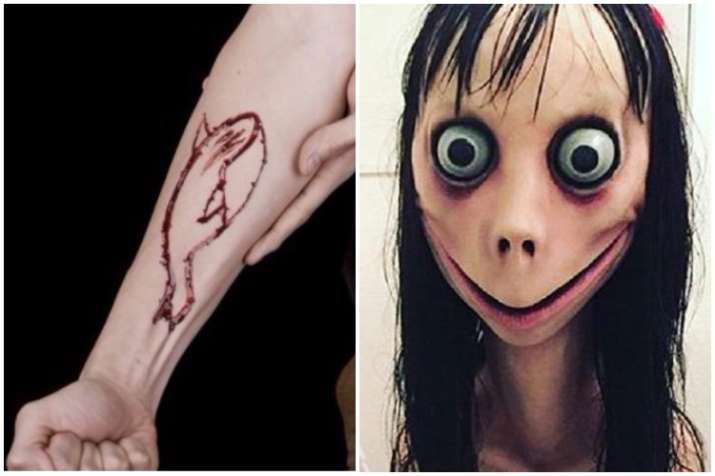 The menace of dark-web operated suicidal games is not behind us. Only months after Blue Whale Challenge terrorised India and rest of the world, a new online game is pushing the youth towards death - Momo challenge. 
While West Bengal police blamed at least two recent deaths on this new online game, Odisha Police is currently probing the same angle in demise of  a 25-year-old man. And that's not all, Tamil Nadu police suspect pressure of Blue Whale Challenge as cause of the death of a 22-year-old engineer in Cuddalore. 
Suspected Momo challenge death in Odisha
The police said they are investigating whether the death of a 25-year-old man whose body was found hanging in Odisha's Cuttack district Wednesday has anything to do with the Momo challenge online game.
"We have seized the phone of Umakanta Behera of Umar village, whose body was found hanging from the ceiling of a half constructed building near his house on Wednesday morning," said Mahanga Police Station inspector Jugal Kishore Das.
Behera was working as a security guard. Based on the written complaint filed by Behera's father, a case has been registered, he said.
"Preliminary investigations revealed that Umakanta was addicted to his smartphone and even before going to sleep on Tuesday night, the family members had seen him hooked to his phone," police said.
Recently, West Bengal and Odisha authorities had issued advisories to schools and parents to ensure that children do not fall prey to the killer game. 
22-year old man falls victim to Blue Whale game in Tamil Nadu?
A 22-year old engineer has allegedly committed suicide near Panrutti in the district with the Blue Whale Challenge game suspected to be behind his death, police said Wednesday.
Seshadri ended his life by hanging himself at his house Tuesday night when his family members were away, they said.
Police said they seized various books on ghosts and a mobile phone using which he had played the game.
Police said they suspect that the man, an employee of a private factory at Mettukuppam in neighbouring Puducherry, could have committed suicide under the influence of the game.
Further investigations were on, they added.
The online game demands players to complete tasks given by an anonymous controller over 50 days with the final
challenge to commit suicide.
The shocking news of these deaths, caused by the online suicidal games, continue to pour in despite a number of warning issued by local, state and central authorities against such challenges. 
(With inputs from PTI)