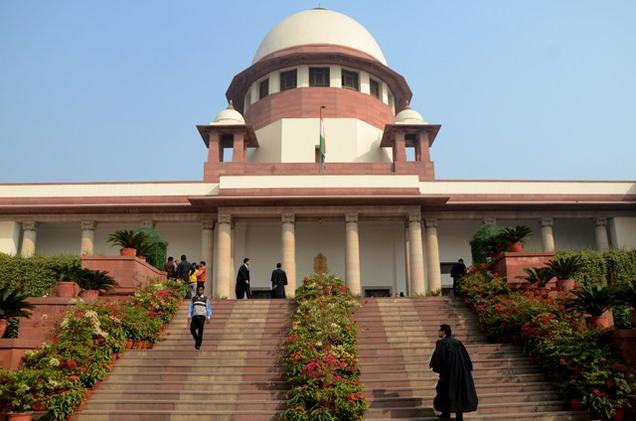 The Supreme Court on Friday asked the central government to solve the cash crunch problem, following the scrapping of Rs 500 and Rs 1,000 notes, quickly and warned that chaos among the people standing in queues outside banks could led to riots.
"It is a serious issue. This affects the entire population. You (the government) cannot deny there is a serious problem. There could be riots," a bench of Chief Justice TS Thakur and Justice AR Dave said.
"You have scrapped 500 and 1,000, but what happened to the 100 rupee note?" the Chief Justice asked the government, referring to the daily scramble for cash across the country and the punishing queues outside banks and ATMs.
Defending the government move, attorney general Mukul Rohatgi, said steps had been taken to ease people's hardship, but there were still some problems in moving cash quickly to banks, ATMs and post offices.
"The situation is being monitored at the highest-level everyday and things are getting sorted out. "Queues are getting shorter," Rohatgi said.
Rohatgi added that the government did grant relief to farmers, families planning weddings and small traders.
The court also refused the government's request to put on hold petitions pending in various high courts challenging the decision to scrap Rs 500 and Rs 1,000 banknotes.
The bench also criticised the government for reducing the daily cash exchange limit to Rs 2,000.
Following Narendra Modi's surprise decision to scrap high-value currency has led to chaos, with people standing in queues outside banks and ATMs in order to exchange the outgoing currency.
The apex court adjourned the matter for November 25.