Follow us on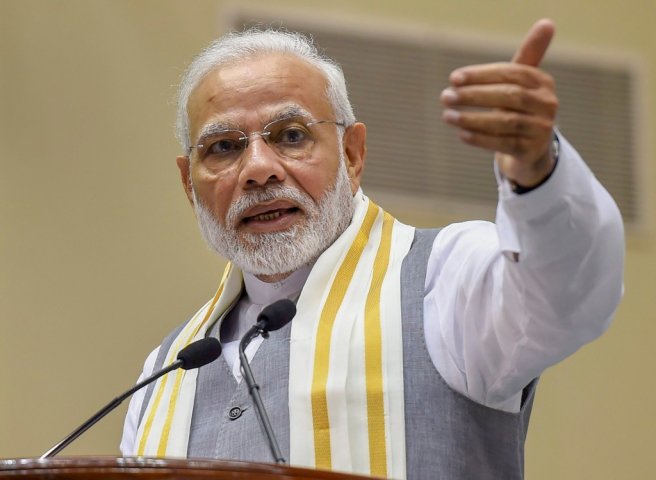 Prime Minister Narendra Modi Sunday stressed on the importance of human rights and inculcating them into practice, saying it is the very basis of his government's 'sab ka saath, sab ka vikas' principle.
The prime minister made these remarks while referring to the role of the National Human Rights Commission (NHRC) which completes 25 years next month.
"As a society, we need to understand the importance of human rights and inculcate them into practice -- this is the very basis of 'sab ka saath, sab ka vikas' (collective efforts, inclusive growth)," he said in his monthly 'Mann ki Baat' radio address.
He said many provisions were inserted in the Constitution to protect the fundamental rights of the poor and inspired by it, the NHRC was formed on October 12, 1993.
"The NHRC has not only protected human rights but has also promoted respect for human dignity over the years," he said and recalled late Atal Bihari Vajayee's words that human rights are not an alien concept for us.
He said the human rights watchdog has instilled widespread awareness about human rights and has played an important role in preventing their misuse. 
"In its journey of 25 years, it has created an atmosphere of hope and confidence in the countrymen. For a healthy society, and for lofty democratic values I feel that, it is a very hope inspiring event," he said.
He pointed out that 26 State Human Rights Commissions have also been constituted.