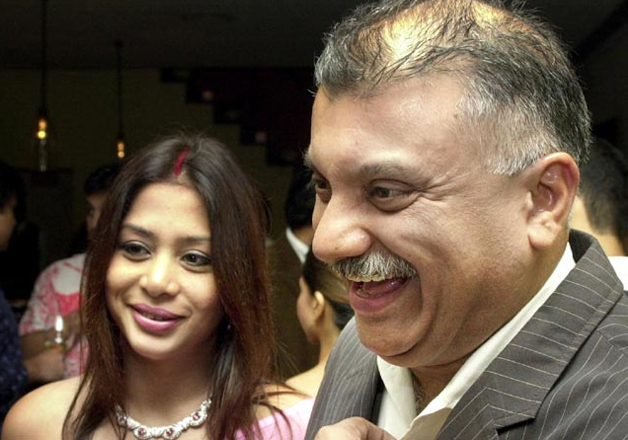 Mumbai: Shabnam Singh, the ex-wife of Peter Mukerjea, former media baron and an accused in the murder of Sheena Bora, has said that her ex-husband had a fascination for young women and had many women in his life.
"Peter has no morals and is always fascinated towards young women around him. He was fond of late night parties and had several women in his life. This was the only reason I decided to break my marriage with him," said Peter's former wife, whom the CBI has presented as a 'secret witness' in the case.
Singh said that during one trip to England, after their divorce, Peter came along with one woman to her residence whom he introduced as his girlfriend. This woman was Indrani Mukerjea - the prime accused in the Sheena Bora murder case.
"He told me they were planning to marry. I wished good luck to Peter and sarcastically told him 'tum nahin sudharoge' (you won't mend your ways) because I was thinking that he would not marry her and dump her like his previous girlfriends as he had a penchant for young women," she said.
Special judge HS Mahajan, while passing an order on Peter's application seeking the statement of this witness, had directed CBI to furnish the defence lawyer a copy while asking it to delete one of the paragraphs from it before it was given. The court named the secret witness in its order and directed the central agency to take care of her safety.
The witness said that she got a call from Indrani who asked her to finalise the amount of alimony once and for all, and not demand an unreasonable amount.
"I got angry and told her to mind her own business," the witness said.
Peter's lawyer Mihir Gheewala dismissed the statement as character assassination.
"This is a useless piece (of evidence). This shows the desperation of CBI as they have no concrete material against Peter and now they have resorted to character assassination," Gheewala said.
"In criminal law a bad character cannot be cited as a circumstance," Gheewala added.
The court will now start hearing the bail application of Indrani's former husband Sanjeev Khanna, filed through his lawyer Sreyansh Mithare.
Indrani, Khanna and her former driver Shyamvar Rai are accused of strangling Sheena, 24, Indrani's daughter from an earlier relationship, in a car here in April 2012. Her body was found in a forest in Raigad district only last August. According to CBI, Peter too was a part of the murder conspiracy.