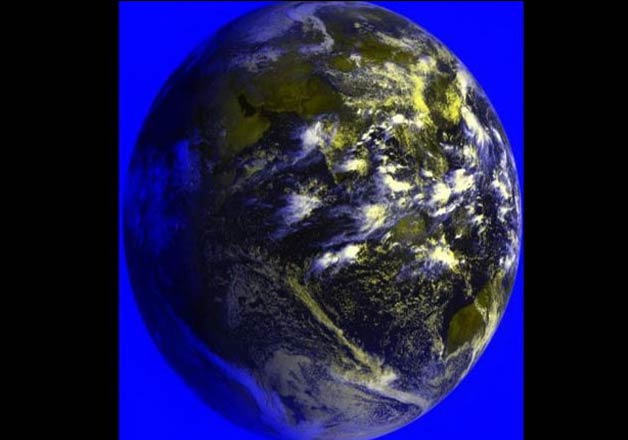 Indian Space Research Organization (ISRO) has released the first colour image of earth captured by INSAT-3DR, an advanced weather satellite today.
ISRO took to microblogging website Twitter to share the first colour image of planet Earth captured from its recently launched advanced weather satellite, after which the picture was shared widely.  
The advanced meteorological satellite has been configured with an Imaging System and an Atmospheric Sounder in order to provide with a variety of meteorological services.
First IR Images from INSAT-3DR IMAGERhttps://t.co/pJIfUPJgwU pic.twitter.com/BRULcG4coi

— ISRO (@isro) September 19, 2016
The satellite was launched on September 8 from Sriharikota with advanced improvements of imaging in Middle Infrared band to provide night time pictures of low clouds and fog and two Thermal Infrared bands for estimation of Sea Surface Temperature (SST) with better accuracy, said ISRO. 
The satellite has also been fitted with higher Spatial Resolution in the Visible and Thermal Infrared bands.
The Indian space agency had released a video of GSLV-F05 launch captured by a camera on-board the rocket on September 15. 
On the same day, ISRO also released the first images of the Earth captured by the satellite, which went viral on Twitter. 
First Images from INSAT-3DR Imagerhttps://t.co/JmTijbsejf pic.twitter.com/JPp8qC5dEs

— ISRO (@isro) September 15, 2016
Needless to say, the image looks amazing!