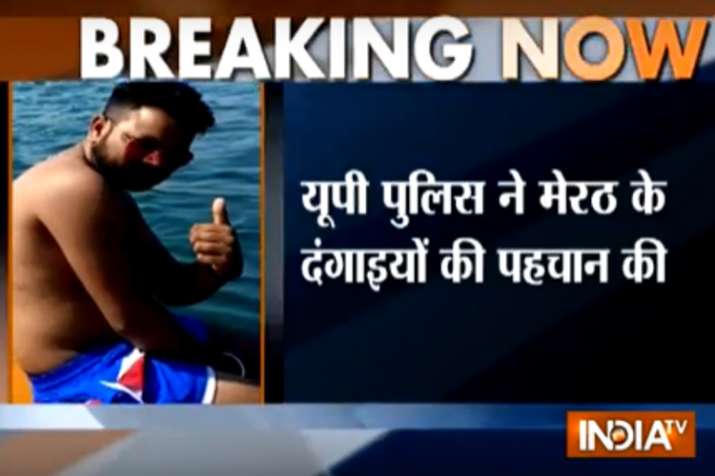 Following the Bharat Bandh-related protests by Dalit groups over SC/ST Act in Uttar Pradesh, the state police have identified four suspects who are believed to be prime conspirators of the violence in Meerut, where one person was killed and public property was vandalised, vehicles and buses were set ablaze.
The four alleged conspirators, as identified by the police based on the witnesses' account of the incidents of violence, include Bahujan Samaj Party (BSP) councilor Amit Rao.
The three others identified, based on witnesses' accounts and video footages shot by them, are Arun Kumar, Arjun and Gopi Paria. 
Interestingly, these three are also said to be associated with the BSP, whose former lawmaker Yogesh Verma was arrested by the police for allegedly being the chief conspirator. 
In an exclusive interview to India TV, Meerut SSP Manzil Saini confirmed that the above mentioned BSP workers have been named in the FIR and action is being taken against them. 
Meanwhile, police also said they have enough evidence of conspiring the violence against two local Samajwadi Party (SP) associated Atul Pradhan and Vipin.
Police said that several video footages suggest that the two SP workers were involved in inciting the violence. 
The development comes after BSP supremo Mayawati extended support to the nationwide protests against the SC/ST Act, and denied her party's involvement in the violence.
"I support the protest against the SC/ST Act. I have got to know that some people spread violence during the protests, I strongly condemn it. Our party is not behind the violence during the protests. Strict action should be taken against those who spread violence during the protests," she had said. 
Video: UP Police identify prime suspects behind Meerut violence