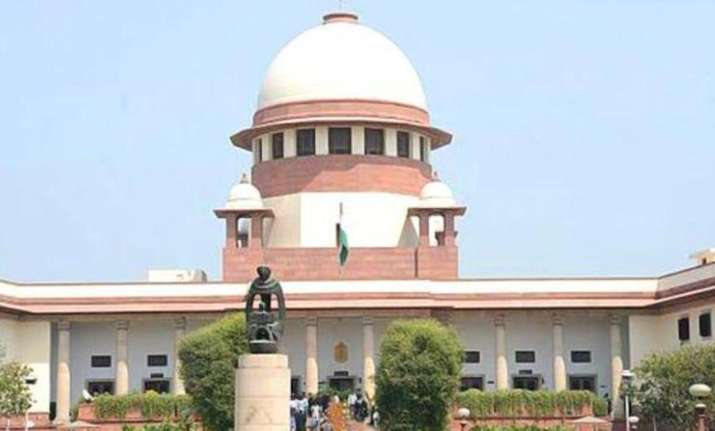 A five-judge Constitution Bench of the Supreme Court today held that the practice of divorce through instant triple talaq among Muslims is "void", "illegal" and "unconstitutional".
The apex court held that the triple talaq is against the basic tenets of Quran. While Chief Justice J S Khehar and Justice S Abdul Nazeer were in favour of putting on hold for six months the practice of triple talaq, asking the government to come out with a law in this regard, Justices Kurian Joseph, R F Nariman and U U Lalit held it as violative of the Constitution. 
Who said what on Supreme Court's triple talaq verdict:
Prime Minister Narendra Modi
Judgment of the Hon'ble SC on Triple Talaq is historic. It grants equality to Muslim women and is a powerful measure for women empowerment.
CPI(M) 
CPIM welcomes the Supreme Court Verdict treating arbitrary and instant triple talaq as unconstitutional.
Subramanian Swamy, BJP
"Chief Justice has given an astute order; Stayed Triple Talaq for six months and asked Parliament to get off its backsides and legislate. We are happy that women, both Hindu and Muslim, are standing together for reform. Big day for muslim women. Salute their courageousness, their fearlessness and even their ostracisation. They have stood for real reform and we must salute them and stand by them." 
Rahul Gandhi, Congress Vice President
Welcome the Supreme Court decision setting aside instant TripleTalaq. I congratulate the women who fought for justice.
Kapil Sibal, Lawyer and Congress leader
We hail the judgement, it protects personal laws and at the same time deprecates the practice of Triple Talaq.
Manish Tewari, Congress Spokesperson
Welcome 3.2 verdict of SC striking down triple talaq. It is a constructive, progressive decision that must be welcomed by all right thinkers. 
Randeep Surjewala, Congress chief spokesperson
The Congress party welcomes Supreme Court verdict on triple talaq.
Shayara Bano, Triple talaq victim and petitioner
I welcome this verdict. This is a historic day for Muslim women. The condition of Muslim women should be understood and a legislation should be formed soon. 
Farah Faiz, lawyer and petitioner
The government filed an affidavit in the Supreme Court opposing the practice. The government should now bring a legislation with the same enthusiasm and must not wait for 2019 election. 
Full coverage: Triple talaq verdict LIVE: Practice of divorce through triple talaq among Muslims against basic tenets of Quran
Ashutosh, AAP
AAP welcomes Supreme Court judgement on Triple Talaq. It is historic. Let's hope Muslim women will not have to suffer any more.
Rajyavardhan Singh Rathore, Union Minister
I welcome the historic decision by the Supreme Court to declare triple talaq as unconstitutional. A huge step forward for women's rights.
Yogendra Yadav, Swaraj India
A victory for Muslim women and women's movement in general. Kudos to organisations like Bharatiya Muslim Mahila Andolan for courage and consistency. Muslim leaders,"secular" political parties must focus on real Muslim issues: educational lag, job and housing discrimination, false detentions, not triple talaq.
Dr. SY Quraishi, Former CEC
Supreme Court bars triple talaaq till Parliament makes a law. Asks Parliament to make a law. AIMPLB (All India Muslim Personal Law Board) lost an opportunity to introduce this reform itself.
Zafaryab Jilani, AIMPLB
We have respected Supreme Court's judgements in the past and today's judgement on triple talaq will also be considered by us. What will happen to those Muslim women who even after judgement will accept 'Talaq', all issues have to be addressed.
Amit Shah, BJP President
I welcome this verdict on behalf of this party. This is not anyone's win or loss. This is a beginning of days of self-respect and freedom for Muslim women. 
Maneka Gandhi, Union Minister
It is a good judgement and another step towards gender justice and gender equality. I am very happy. It's about time that women were given the right to equality.
Also Read: SC's injunction on triple talaq will continue if law doesn't come in force in 6 months: Here's what 5-judge SC Bench said
Shivraj Singh Chouhan, Madhya Pradesh CM
We welcome Supreme Court verdict on triple talaq and appeal to the government to bring a legislation soon. Practices like triple talaq are like mental and social harassment for our sisters and daughters and are hindrance in India's social development.
Priyanka Chaturvedi, Congress spokesperson
I welcome this verdict. This verdict will go a long way in empowerment of Indian women. Now the onus is on the government to form a legislation by involving every stakeholder. 
Shazia Ilmi, BJP spokesperson 
I congratulate Muslim women on this verdict. This is a historic day for them. 
Salman Khurshid, Lawyer and Congress leader 
What we hoped to happen has now happened, it is a good decision. This will bring immediate relief to the petitioner. Long term effects can only be analysed after reading the full judgement.  
Shaista Amber, All India Muslim Women Personal Law Board
The Supreme Court decision is historic, it is the victory of women in the country. But more than that, it is the victory of Islam. We hope that triple talaq will be banned once and for all in times to come. 
Sidharth Nath Singh, UP Health Minister
The Supreme Court's decision is historic. India is a secular country, but its definition was distorted on religious grounds. Now, the SC has termed triple talaq as unconstitutional. The BJP and Prime Minister Narendra Modi were of the view that discrimination should not be on the basis of gender and have advocated for gender equality. The decision will strengthen the secular foundation of  our country.