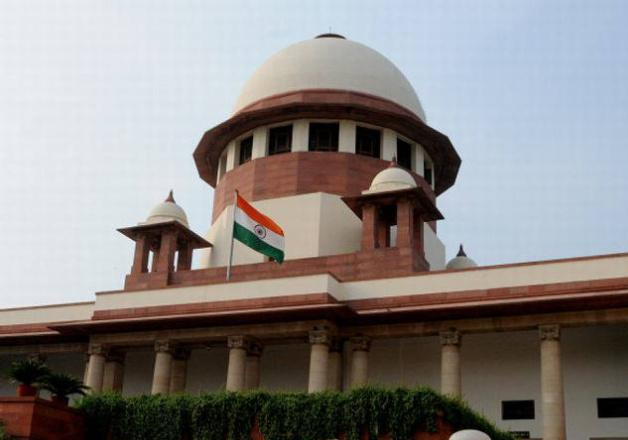 The Supreme Court today refused an urgent hearing on a plea seeking that the Union Budget for 2017-18 be deferred till April in view of the schedule of Assembly elections in five states.
A bench of Chief Justice Jagdish Singh Khehar, Justice NV Ramana and Justice D.Y. Chandrachud said that they would decide the issue when it comes in its normal course.
"There is no urgency in it. We will lay down the law when this petition comes up," the bench observed.
The public suit by advocate ML Sharma came in the wake of the staggered election dates being announced for five state assemblies between February 4 and March 8.
Thus, presenting the budget now would violate the Model Code of Conduct which has come into force with the announcement of the election schedule, the petitioner contended.
Sharma even sought a direction to strip BJP of its 'lotus' election symbol.
The government has decided to advance the Budget Session of Parliament to the last week of January as it wants early allocation of funds for various schemes - from April 1, the beginning of the financial year. The first part of the Budget Session will commence on January 31 with Presidential Address and Economic Survey. The Budget for next fiscal will be tabled on February 1. 
The Budget Session is normally convened in the last week of February but this year the government has convened the longest session of Parliament in the last week of January.
Yesterday, opposition parties led by the Congress met the Election Commission officials seeking postponement of the budget arguing that the government led by the BJP may announce populist measures in the budget thereby giving it an advantage in the polls. 
The parties wanted the Budget announcement after March 8, the last day of polling, PTI reported.
Uttar Pradesh, Uttarakhand, Punjab, Goa and Manipur are the five states going to polls in the months of February-March. Voting will take place in a single phase in Punjab, Goa and Uttarakhand, while Manipur will have two phases of voting, and Uttar Pradesh will have seven phases of voting between February 4 to March 8. Counting of votes for all states will happen on March 11.