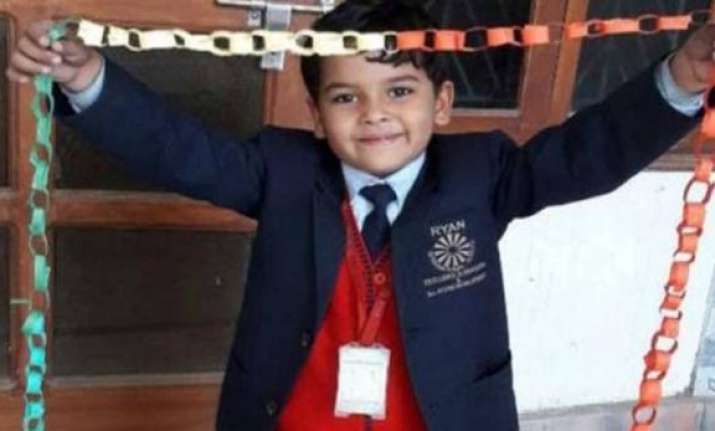 The Central Bureau of Investigation (CBI) is questioning a class 11 student of Gurugram's Ryan International School in connection with the murder of Pradyuman Thakur.
According to reports, the 16-year-old will also be taken to Gurugram for identification of the murder spot. He will also be questioned regarding how he got access to the knife which was used for the brutal killing.
Pradyuman, a class 2 student of the school, was found dead with his throat slit by a sharp-edged weapon on the morning of September 8.
#Pradyuman murder case: Accused student taken to CBI headquarters for questioning. pic.twitter.com/74KiBwQ6aB

— ANI (@ANI) November 9, 2017
In a dramatic twist to the murder of the seven-year-old student, the CBI on Wednesday said the crime was committed by a senior of the school who wanted to delay upcoming exams. The CBI's findings are a major embarrassment for the Gurgaon Police, which had blamed Ashok Kumar for the murder.
On Wednesday, a court in Gurugram in Haryana sent the student, whose name is being withheld, to three days in CBI custody after declaring him a juvenile.
The CBI said the fresh development came after "inspection of the crime spot, scrutiny of CCTV footage, call records, statements and questioning of several people" that revealed the suspect had carried a knife to the school on that day and used it to kill his junior school mate.
Meanwhile, the classmates of a student apprehended for the killing of Pradhuman Thakur alleged that the accused often showed "rude behaviour" and was ready to slap others.
WATCH VIDEO | Pradyuman Murder Case: Accused student taken to CBI headquarters for questioning