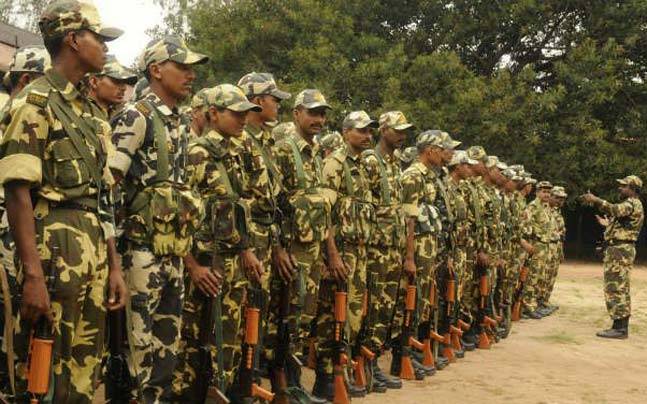 A whopping sum of Rs 46 crore has been collected and dispersed as part of the "Bharat Ke Veer" initiative for 40 CRPF bravehearts who lost their lives in the February 14 Pulwama attack.
According to a statement, over 80,000 people came forward in the last few days since Thursday to contribute over Rs 20 crore. 
'Bharat Ke Veer' in an initiative of the Government of India to pay homage to the bravehearts who laid down their lives in the line of duty. Using this platform, individuals can contribute directly into the bank accounts of the bravehearts' kin. 
At least 40 CRPF personnel were killed and five injured on February 14 in one of the deadliest terror attacks in Jammu and Kashmir when a Jaish-e-Mohammad suicide bomber rammed a vehicle with explosives into their bus in Pulwama district.
According to the laid guidelines, people can donate directly to individual braveheart's account (upto max of Rs 15 lakhs) or may donate to the Bharat Ke Veer corpus. To ensure maximum coverage, a cap of Rs 15 lakhs is envisaged per braveheart and the donor would be alerted if the amount exceeds ₹ 15 lakhs, so that they can choose to either decrease their contribution or divert part of the contribution to another bravehearts account, or to the Bharat Ke Veer corpus. Bharat Ke Veer corpus is managed by a commitee made up of eminent persons of repute and senior government officials, in equal number, who decide to disburse the fund equitably to the bravehearts family on need basis.
Just in the last two days, the government collected over Rs 20 crore, a government statement said.
Earlier on Monday, India retaliated to the terror attack in Pulwama by gunning down a JeM terrorist who was believed to have plotted the suicide bombing on the CRPF convoy.
The Pakistani terrorist was identified as Kamran, a JeM commander who allegedly masterminded the February 14 attack on the CRPF which left 49 troopers dead in the worst loss suffered by security forces at one go since militancy erupted in Jammu & Kashmir back in 1989.
(With IANS inputs)