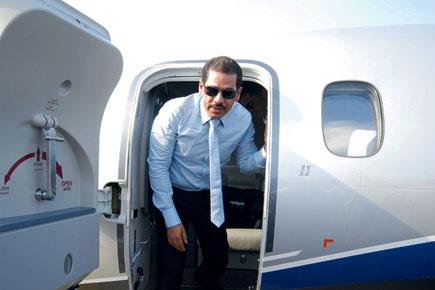 Robert Vadra, son-in-law of Congress President Sonia Gandhi, today launched a scathing attack on the Narendra Modi government for changing rules too often on the 'demonetisation' scheme.
In a Facebook post, Vadra alleged that the government was doing numerous experiments to prove itself correct on 'demionetisation'.
"For how long & how much more will the Government experiment on us, to try & prove itself correct?" Vadra asked.
Referring to the RBI's latest notification allowing people to deposit more than Rs 5,000 in old notes only once till December 31, Vadra said that it has turned financial institutes to interrogation offices.
"Now, deposits of more than Rs. 5,000 of demonetised currency note will be allowed only once, till December 30 & that too with an explanation. It has turned financial institutes to interrogation office," he said.
Vadra added that he was sad over people suffering due to the 'whims and fancies' of the government.
"Sad to see people suffering due to whims & fancies of the govt. I feel for the people and their difficulties they have n are facing," he said.
He further said that the ever-changing rules suggest that the demonetisation move was unplanned and that both the RBI and the government are 'clueless' over how to handle it. 
"This shows demonetisation was completely unplanned. RBI and government are clueless".