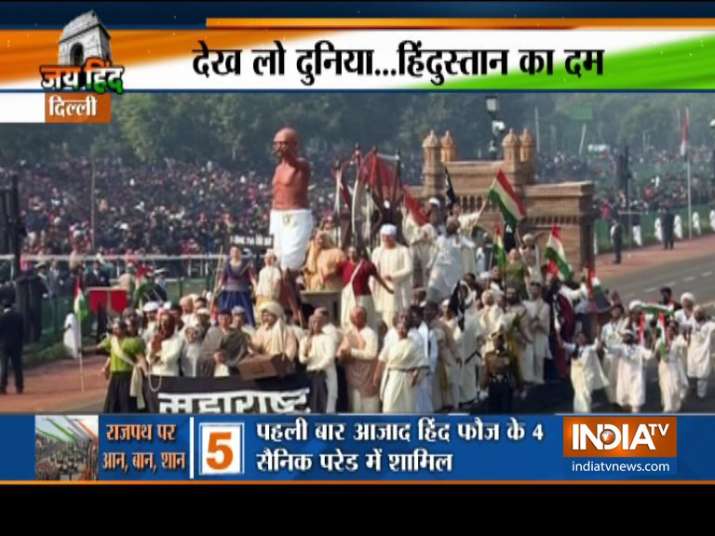 India on Saturday is celebrating its 70th Republic Day today with women contingent of the army participating in parade for the first time in history.
In the many firsts, an all-women contingent of the Assam Rifles led by Major Khushboo Kanwar participated in the parade. Besides this, Captain Shikha Surbhi performed daredevil stunts and a standing salute on a moving motorcycle.
The newly-acquired M-777 A2 ultra light howitzer and K-9 Vajra self propelled tracked artillery gun was also on display for the first time apart from a Surface Mine Clearing System (SMCS), Medium Range Surface-to-Air missile (MRSAM) and Arjun Armoured Recovery and Repair Vehicle (the last two developed by the DRDO).
Netaji Subash Chandra Bose's Azad Hind Fauj also participated in the parade with four member above the age of 90 years walking down the Rajpath.
Watch Video: