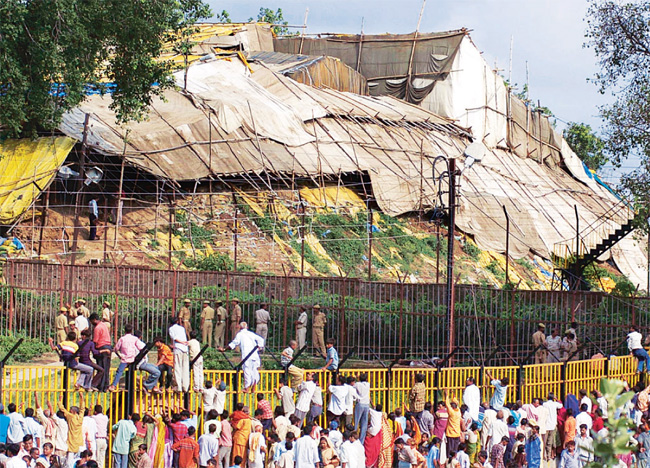 In a significant development in the Ram Janmabhoomi-Babri Masjid title dispute, the Shia Waqf Board has filed an affidavit in the Supreme Court saying that a temple of Lord Ram should be constructed at the disputed land in Ayodhya.
The Shia Waqf Board further said that a mosque should be constructed in a nearby Muslim-majority area which should be a little away from the dispute land.
The board in its affidavit added that if both temple and mosque are constructed at the  disputed land then it would lead to regular confrontation that should be avoided.
The Supreme Court will hear the matter on August 11 at 2pm.
The Shia Waqf Board, in its affidavit, has pointed out that it had the title of the disputed land till 1946 and claimed that the British government wrongly  transferred the title to Sunni Waqf Board in 1946.
The Shia Waqf Board made it clear that it is in favour of a peaceful solution to the dispute.