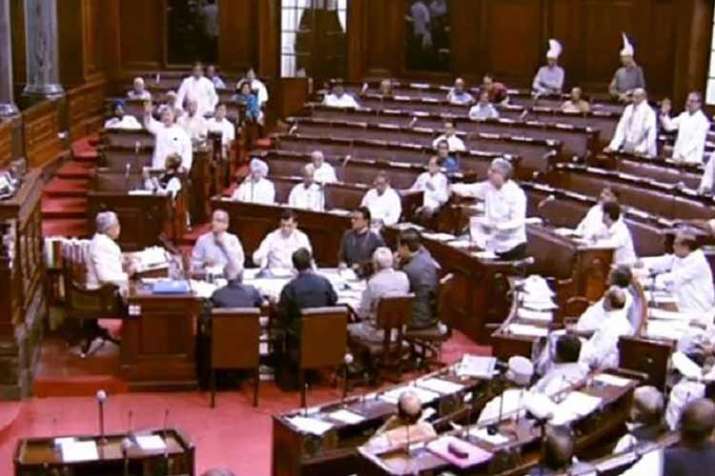 The last day for filing nomination for election of Rajya Sabha Deputy Chairman is Wednesday and just hours before closing of nomination filing, the Congress announced the name of BK Hariprasad against NDA's candidate Harivansh Narayan Singh. The polling is scheduled to be held on Thursday (August 9), however, sources said that several parties have sought the election to be postponed in wake of DMK chief M Karunanidhi's death.
Earlier reports claimed that Nationalist Congress Party (NCP) has fielded Vandana Chavan, who has been a member of Rajya Sabha since 2012, for the number 2 post in the Upper House of Parliament. However, NCP backtracked from Chavan's candidature after it emerged that Biju Patnaik's Biju Janata Dal (BJD) will not support her. 
The parties which would support an opposition nominee include the Congress (50), TMC (14), SP (13), TDP (6), CPI-M (5), CPI (2), NCP (4), AAP (3), BSP (4), RJD (5), PDP (2), JD-S (1), Nominated (1), Kerala Congress-Mani (1) and IUML (1).
Delhi: JD(U) MP Harivansh files nomination for the Deputy Chairman of Rajya Sabha as the NDA candidate. pic.twitter.com/VK0SYm5QF9

— ANI (@ANI) August 8, 2018
Shiv Sena to support NDA candidate 
Meanwhile, the Bharatiya Janata Party's (BJP) estranged ally - Shiv Sena - is likely to back NDA candidate Harivansh, sources said.
Shiv Sena's likely support to NDA candidate is significant considering it had decided to abstain from voting during the recent No-confidence motion moved against the Modi government. Though the BJP-led NDA government won the motion comprehensively, Shiv Sena's decision to not to vote in favour of the NDA was seen as an imminent step towards the party walking out of the allince. 
Rajya Sabha Chairman M Venkaiah Naidu had on Monday announced that the new Deputy Chairman to the upper House will be elected on August 9. The post fell vacant after PJ Kurien retired in July.
(With inputs from agencies)