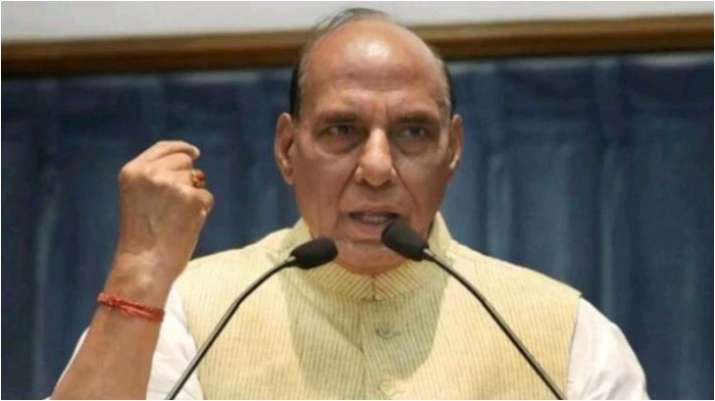 Union Defence Minister Rajnath Singh on Thursday said that Pakistan has no locus standi on Kashmir and they should try keep a check on their home grown terror.
Addressing a DRDO event in Leh, Singh said, "Pakistan has no locus standi on Kashmir. Want to ask Pakistan when had Kashmir belonged to it. Kashmir was always part of India."
Amid Islamabad's efforts to internationalise the Centre's move to abrogate provisions of Article 370, singh said that the contested areas of Pakistan-Occupied Kashmir (PoK) and Gilgit-Baltistan were also part of India.
Singh further said that how can India have talks with Pakistan when it keeps trying to destabilise India using terror.
"We want to have good neighbourly relationship with Pakistan but it should first stop exporting terror to India...US defence secretary during my telephonic call told me that abrogation of Article 370 is an internal matter of India," he added.
He said no country is with Pakistan on the current issue and Kashmir has always been with India and will remain so.
Tensions between India and Pakistan reached a new high after the Narendra Modi government scrapped Article 370, which granted special status to Jammu and Kashmir and decided to bifurcate it into two Union Territories — J&K and Ladakh.
Hitting out at the Centre, Pakistan expelled Indian High Commissioner Ajay Bisaria and also suspended trade ties. Pakistan then sought to internationalise the issue and knocked on the doors of the UN Security Council. However, it was held that the Kashmir issue must be resolved bilaterally between the two countries.
WATCH VIDEO