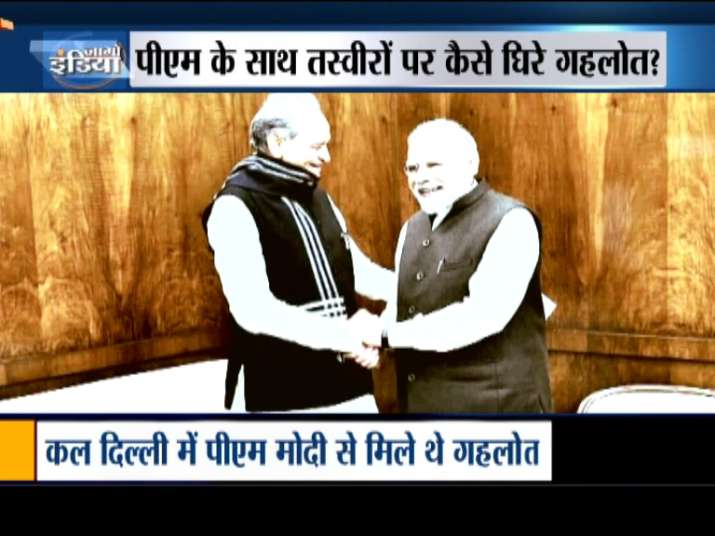 Rajasthan Chief Minister Ashok Gehlot has come under fire from social media users for allegedly deleting his photograph with PM Modi from his Twitter account.
Gehlot met PM Modi in New Delhi on Tuesday and the pictures of the meeting were reportedly tweeted by both the PMO as well as the tweeter handle of  Ashok Gehlot. However, Ashok Gehlot , after a few hours, allegedly deleted the tweet from his account. 
The Congress party, on the other hand, has clarified that no such photograph was posted from the twitter handle of Ashok Gehlot.
The party accused the BJP of deliberately stirring a controversy over these pictures.