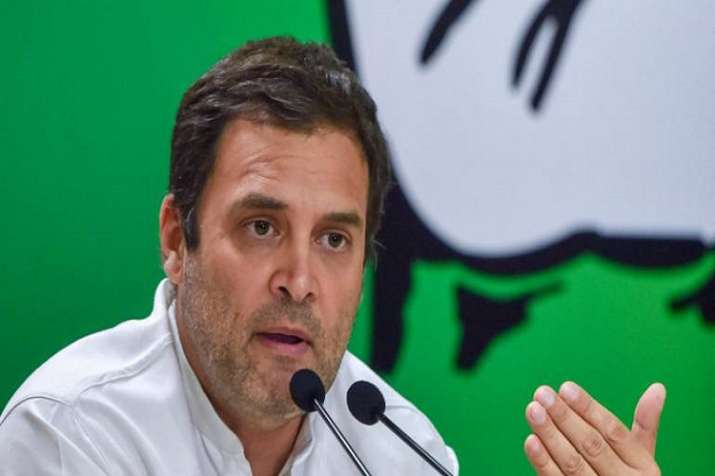 Congress president Rahul Gandhi on Friday expressed concern over a recent attack on the brother of Kafeel Khan, the Gorakhpur doctor who was jailed after the death of over 60 children at a government hospital last year. 
In a letter to the paediatrician, who is now on bail, Gandhi said the attack on his brother Kashif Jameel exemplified the law and order situation in Uttar Pradesh. 
Jameel was shot at in Gorakhpur on Sunday night and is now admitted at the King George Medical University trauma centre in Lucknow.
Rahul Gandhi also demanded a probe into the "laxity" in the case, UP Congress spokesman Amarnath Agarwal said today. 
Agarwal said the Congress president has praised Kafeel Khan for not compromising on his self-respect despite the hardships caused by the state government's "vindictive attitude". 
Gandhi's letter said the doctor's patience was a source of inspiration for the common people. 
Kafeel Khan on Thursday met UP's Additional Director General of Police (Law and Order) Anand Kumar and told him of the "laxity" of police officers in Gorakhpur. 
There were allegations that the police delayed Jameel's treatment. 
Jameel was shot at by three unidentified miscreants. Some reports suggested that the cause was a property dispute. 
Three bullets hit Jameel in the neck, chin, and arm. 
Kafeel Khan was arrested in September last year after several children died at Gorakhpur's BRD Hospital allegedly due to a shortage of oxygen cylinders. 
His family had claimed that the doctor was being made a scapegoat in the case. 
After his release on bail in April earlier this year, Khan offered to help out Kerala government to deal with an outbreak of the Nipah virus.