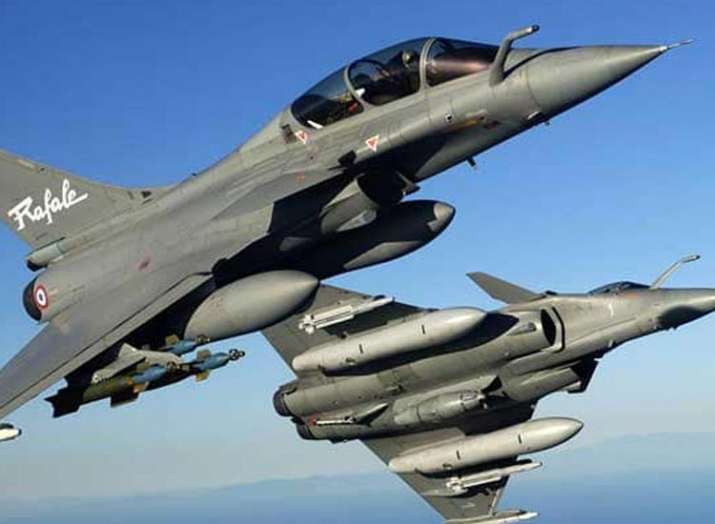 The Central Government submitted the details of the decision making on the Rafale jet deal case to the Supreme Court Secretary General in a sealed cover.
A bench headed by Chief Justice Ranjan Gogoi had sought information from the Centre on the agreement on October 10, without divulging the technical details regarding the price  of the Rafale jets. The apex court will hear the matter on October 29.
Earlier on October 4, former Union Ministers Yashwant Sinha and Arun Shourie along with ctivist lawyer Prashant Bhushan moved the Supreme Court on Wednesday seeking an independent probe by the Central Bureau of Investigation (CBI) into the Rafale jet deal that would be monitored by the top court. 
The petition urged the court to direct the registration of a first information report (FIR) and a time-bound probe by the CBI into the alleged corruption that compromises the country's national security.
It also urged the court to tell the central government to desist from interfering in the probe or transfer any officials involved in the task. In purchasing the Rafale jets at double the cost, high-ranking officials had committed gross criminal misconduct and other offences under the Prevention of Corruption Act, it said. 
Prime Minister Narendra Modi had announced the procurement of a batch of 36 Rafale jets after talks with the then French President Francois Hollande on April 10, 2015 in Paris. The final deal was sealed on September 23, 2016.
 The Congress has been alleging massive irregularities in the deal, saying the government was procuring each aircraft at a cost of over Rs 1,670 crore as against Rs 526 crore finalised by the UPA government when it was negotiating the deal.