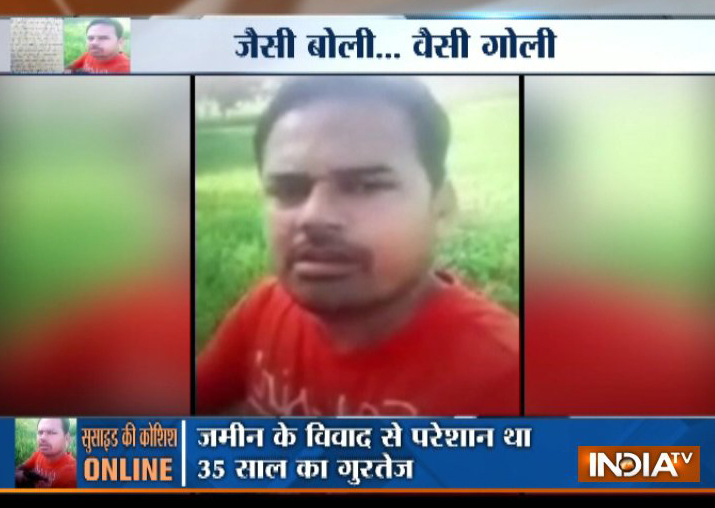 A youth in Punjab's Bhutiwal village of Muktsar district today attempted to commit suicide by shooting himself with a pistol. He also live streamed the video of his suicide bid on Facebook. 
During the 5-minute long live streaming, Gurtej Singh Dhillon, 35, blamed his elder paternal uncle for taking this extreme step. Dhillon said that his uncle had cheated his father in 2008 by illegally transferring family's land in his name. 
As soon as passers-by learnt about the firing, they immediately rushed to the field where Dhillon had tried to commit suicide. They rushed him to a nearby hospital where doctors managed to save him.
In the video, which has now gone viral on social media, Dhillon, before shooting himself,  said that the administration has also refused to listen his case and therefore,  a judicial probe should be ordered into the matter.
According to Dhillon, the cost of land was about Rs 1 crore. He said that his uncle -- a retired naib tehsildar, transferred the land on the pretext of getting loan from bank. 
Meanwhile, Muktsar SSP Sushil Kumar said that a case will be registered after recording the victim's statement.
Watch video: