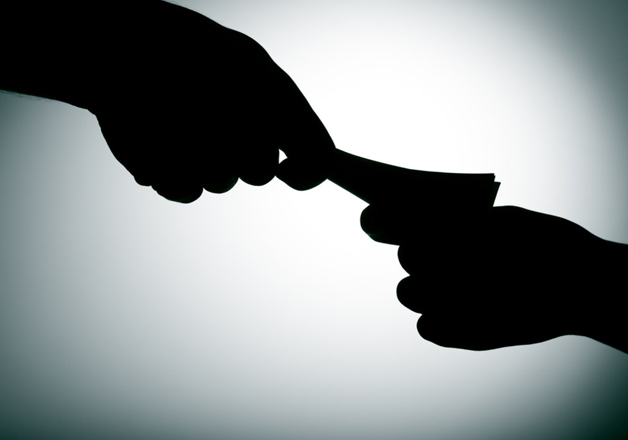 After some bank officials were found felicitating unlawful exchange of scrapped currency notes, it has emerged that representatives of several political parties have turned their offices into 'safe havens' for hoarding black money. 
In an investigation carried out by India Today, representatives of some of the country's major political parties were found double-dipping as brokers for undeclared wealth inside their party offices in Ghaziabad, Noida and Delhi. 
During the investigation, it was found that Virendra Jatav, Ghaziabad district president of the BSP, was posing as a businessman who was quick to barter the undercover reporters' fictitious Rs 10 crore for a big commission. 
"It will be exchanged at a cost of 35-40 per cent. Nothing less than 40 per cent," the BSP leader was quoted by India Today as saying. 
Though he refused any bargain, but promised repayment in hard cash. 
"It will be done 'hand-to-hand'. Take it in cash. Rs 10 crore will definitely be done," said Jatav. 
Similarly, Titu Yadav, a member of the ruling Samajwadi Party's Noida Mahanagar unit, quoted the same rate as he offered to replace the scrapped notes with new currency.   
"The rate is 40 per cent. You'll get the new ones. Yes. Take it 'hand to hand' at 40 per cent," said Yadav. 
At the AICC headquarters in New Delhi, Tariq Siddiqui, a member of Congress, offered to introduce the investigative journalists to an NGO for exchanging illegal money. 
Siddiqui, a former director of the Delhi Minorities Finance Corporation, was even ready to go the extra mile by reaching out to some other non-profits. 
"I'll also explore a couple of other channels but I am not fully sure about them as yet. That person was saying he had it (the new currency) and could be contacted. If that can be done as well, it will benefit you," he said. 
Next on the investigative team's radar was Ravi Kumar, general secretary of the NCP's Delhi branch. 
Kumar agreed to exchange the scrapped notes worth Rs 1 crore for a 30 per cent profit. 
"Bring it now, sir. ...I am responsible for 70 per cent of the amount. You'll get it back in cheque. What else?" said Kumar.
When questioned he would organise the currency exchange and how his cheque payments would reflect in books, Kumar told that they would set up a fake PR firm, which will be hired by his party on paper for election campaign. 
Kumar further added that an amount of Rs 70 lakh in exchange of Rs 1 crore in black would then be credited to the phoney company's account as fee for managing the NCP's PR exercise for municipal polls in the city. 
Kumar then took the undercover reporters to his boss, Kanwar Pratap Singh, president of Delhi's NCP unit, who offered to pay the money back in instalments. 
"It won't be paid back at one go even through cheque. It will be done in parts. You know there's difficulty because of restrictions on black funds," said Singh. 
Following the broadcast of the sting operation, Titu Yadav of the SP denied speaking about any illegal transaction. 
Similarly, Congress party's Tariq Siddiqui hung up the phone when he questioned about the operation.