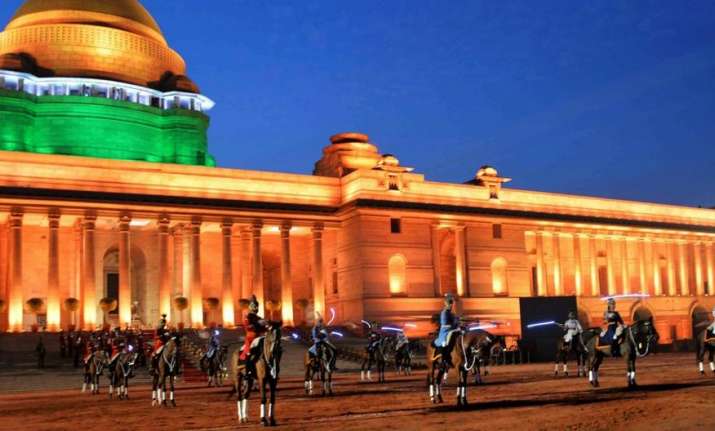 Government offices around the Rashtrapati Bhavan would close early on Thursday in view of the swearing-in ceremony of newly-elected Prime Minister Narendra Modi.
According to an order issued by the Personnel Ministry, the government offices located in the North Block, South Block, Rail Bhawan, Vayu Bhawan, Sena Bhawan, DRDO and Hutments would be closed early at 2.00 pm on May 30. 
The development comes in the wake of arrangements for the swearing-in ceremony of the prime minister. 
President Ram Nath Kovind will administer the oath of office and secrecy to the prime minister and other members of the Union council of ministers at 7 pm Thursday at the Rashtrapati Bhavan.
All prominent opposition leaders, chief ministers and governors have been invited for Prime Minister Narendra Modi's swearing-in for a second term on Thursday, highly-placed sources said Tuesday. 
 
The opposition leaders who have been invited include Congress President Rahul Gandhi, Trinamool Congress Chief and West Bengal Chief Minister Mamata Banerjee, JD(S) leader and Karnataka Chief Minister HD Kumaraswamy and AAP supremo and Delhi Chief Minister Arvind Kejriwal. 
The sources said all chief ministers, governors, former prime ministers and presidents have been sent invitations for the event.
Watch: List of bigwigs attending Prime Minister Narendra Modi's swearing-in ceremony