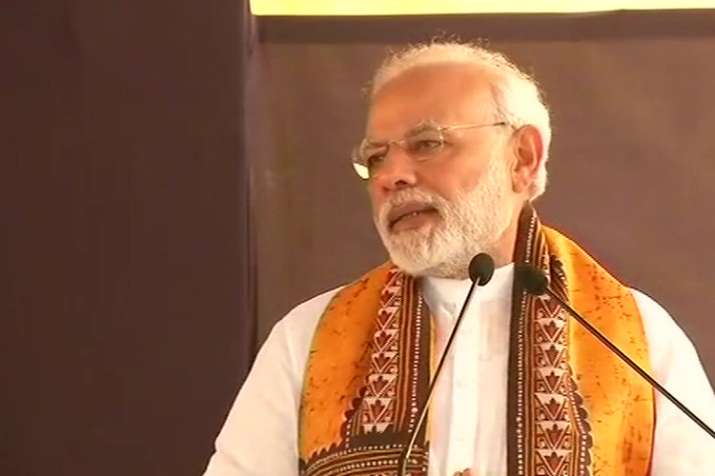 Speaking at the convocation ceremony of the Visva Bharati University in Santiniketan on Friday, Prime Minister Narendra Modi invoked 'Gurudev' Rabindranath Tagore on several occasions and assured the students that his government is committed to address their needs. Bangladesh PM Sheikh Hasina, West Bengal Chief Minister Mamata Banerjee and other dignitaries were also present during the occasion.
PM Modi, who started his speech in Bengali before shifting to Hindi, quoted from Rabindranath Tagore's famous poem 'Ekla Chalo Re' and that students would get all help from the government.  "Gurudev said that walk alone if nobody responds to your call. However, I would like to tell you that if you take one step, the government would take four to work towards a better India," Modi said triggering a huge applause from the crowd mostly comprising of students and teachers.
Also Read: Highlights of PM Modi's speech during Visva Bharati convocation
"As the Chancellor of this university, I apologise to you for the inconvenience caused; I am sorry that drinking water is not available for you. when I was coming here, a few students gestured to tell that there is no drinking water," he said amid chants of "Modi! Modi!" from the crowd.
यहाँ मैं एक अतिथि नहीं बल्कि एक आचार्य के नाते आपके बीच में आया हूँ । यहाँ मेरी भूमिका इस महान लोकतंत्र के कारण है: पीएम @narendramodi https://t.co/Ez2CQZZMLb pic.twitter.com/l4ZoxPMEs9

— BJP (@BJP4India) May 25, 2018
"The government is committed to spend Rs 1 lakh crore to strengthen the education system of the country," he added.
PM Modi said Tagore's influence can be felt far and wide."Gurudev Rabindra Nath Tagore was a global citizen and he still remains one," PM Modi added.
Later, PM Modi along with her Bangladesh counterpart inaugurated the newly constructed Bangladesh Bhawan inside the Santiniketan premises.
"India and Bangladesh are two separate countries, bonded by cooperation and understanding. Be it culture or public policy, the people of the two countries get to learn a lot from each other. One such example is Bangladesh Bhavan," PM Modi said.\
Watch: PM Modi's speech at Visva Bharati