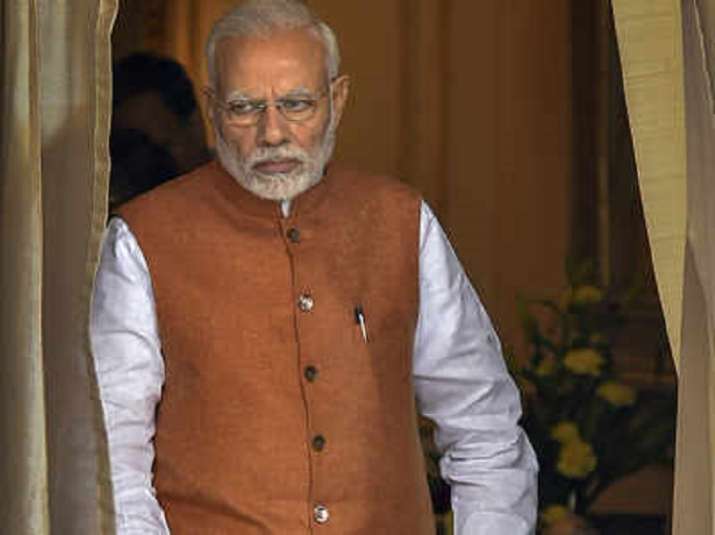 Prime Minister Narendra Modi will undertake a visit to Uttarakhand on Thursday, where he is also slated to address a public meeting at Rudrapur in Udham Singh Nagar district. According to BJP President Ajay Bhatt, Modi will also be launching several development projects in the state. Commenting on the prime minister's schedule, Bhatt said Modi will come to Rudrapur on February 14 and address a "large" public meeting. He will also inaugurate a slew of development projects there.
Around one lakh people are expected to attend the public meeting in Rudrapur, Bhatt claimed. With the Lok Sabha elections just a few months away, Modi's visit is going to be significant as it would enthuse party workers in the state, he said.
Meanwhile, a senior police officer said the prime minister is held up at the Jolly Grant Airport in Dehradun as his chopper could not take off due to inclement weather on Thursday.
The prime minister landed at the airport here around 7.15 am and has been waiting since, Additional Director General of Police Ashok Kumar said.
He is to fly in a chopper to Rudrapur, but inclement weather delayed the travel. Dehradun has been receiving incessant rainfall since early morning.
Earlier on Saturday, BJP National President Amit Shah had said Uttarakhand is Prime Minister Narendra Modi's priority and had urged people of the state to help the party win all the five Lok Sabha seats in the coming general election as they had done in 2014.
"Uttarakhand is Prime Minister Narendra Modi's priority. It is his vision which has been behind the makeover of Kedarnath (devastated by flash floods in 2013)," Shah had said addressing BJP's Trishakti Sammelan at the Parade Ground in Dehradun.
"The all-weather road project launched by the prime minister will make it possible for people to visit Himalayan shrines centres of faith for millions of Indians living in the country and abroad," he added.
Shah said the "double-engine" government provided by Modi at the Centre and Chief Minister Trivendra Singh Rawat had fast-racked all-round development of the state.
Rawat government's biggest achievement has been the elimination of corruption, he said and asked booth-level BJP workers to publicise the development work carried out by it to ensure the party's victory in the five Lok Sabha seats in the state.
He praised the workers, saying his experience has shown that they are capable of converting even the bleakest of electoral scenarios into emphatic victories for the party.
Watch TV Coverage