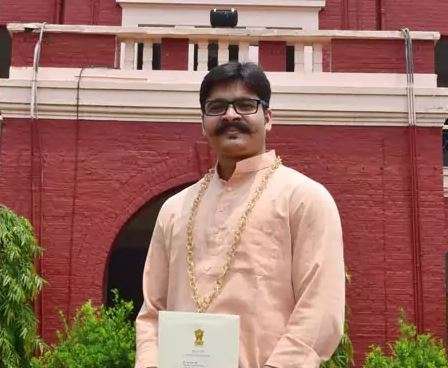 In yet another kind gesture, Prime Minister Narendra Modi gifted a gold-coloured garland to a IIT student after he made a request on the social media.
Rabesh Kumar Singh, a mechanical engineering student of Indian Institute of Technology (Indian School of Mines), Dhanbad, had asked the prime minister for the garland on Twitter, which he wore during a public rally in Madhya Pradesh last month.
Little did Rabesh know that his wish would be granted just within a few days. He also received a letter from Prime Minister's Office (PMO) informing him of the same. 
"I was listening to you on Panchayati Raj Day; you gave a very nice speech. I liked the gold-coloured garland you were wearing. Can I get the same?" Singh asked PM Modi in a tweet.
प्रधानमंत्री @narendramodi जी नमस्ते
आप को पंचायती राज दिवस पर सुन रहा था, बहुत ही सुन्दर उद्बोधन
आप के गले में सोने के रंग जैसा माला देखा बहुत ही अच्छा लगा, क्या ये माला मुझे सकता है | #PanchayatiRajDay pic.twitter.com/rbcrs8hwaXpic.twitter.com/5M5KttA6dL

— Dr. Rabesh Kumar Singh🇮🇳 (@DrRabeshKumar) April 24, 2018
Reading his message, PM Modi sent the same garland to the student along with a letter which read, "I read your message on Twitter where you expressed your liking for the garland I wore at Mandla on Panchayati Raj Diwas. I am sending you a letter along with the garland as a gift. I wish you all the best for the future."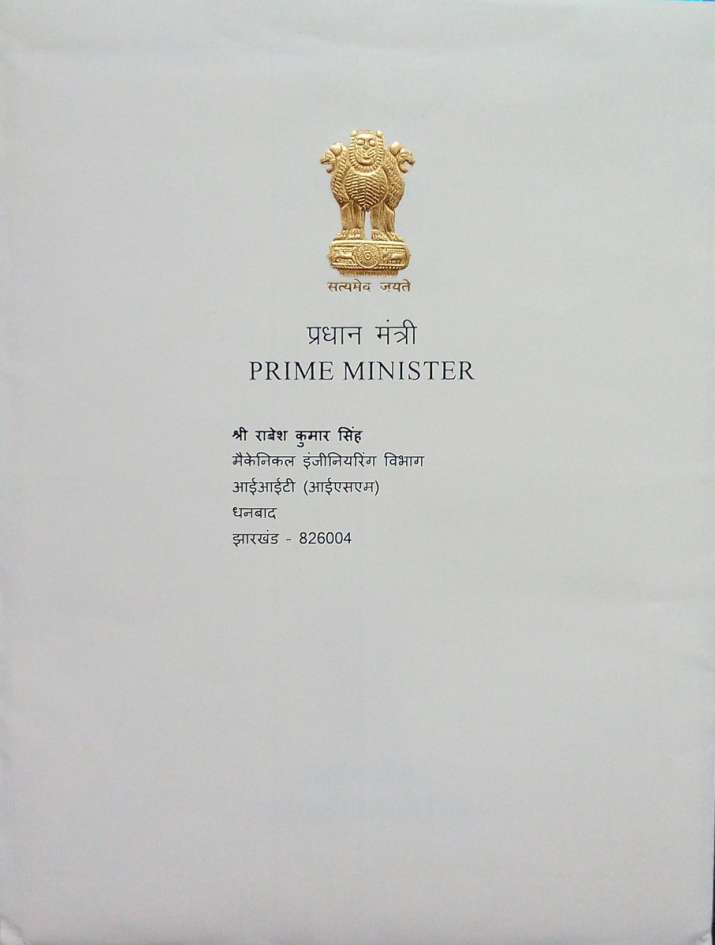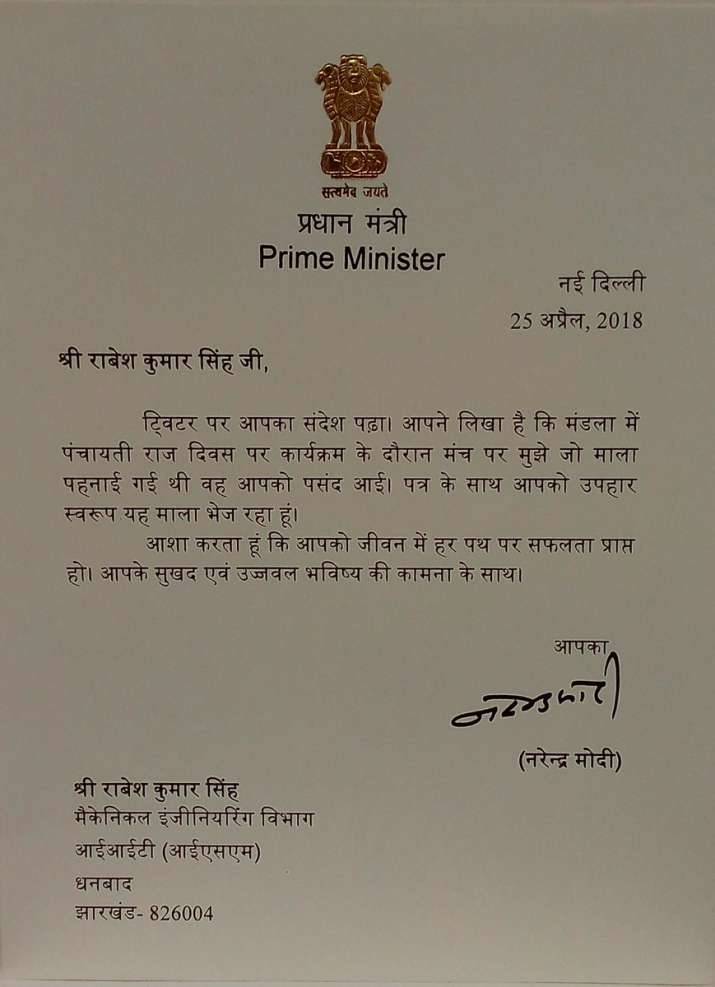 Expressing gratitude, Singh tweeted, "I am honoured after receiving the gift and letter from you. Thank you very much for this beautiful gift and good luck message."