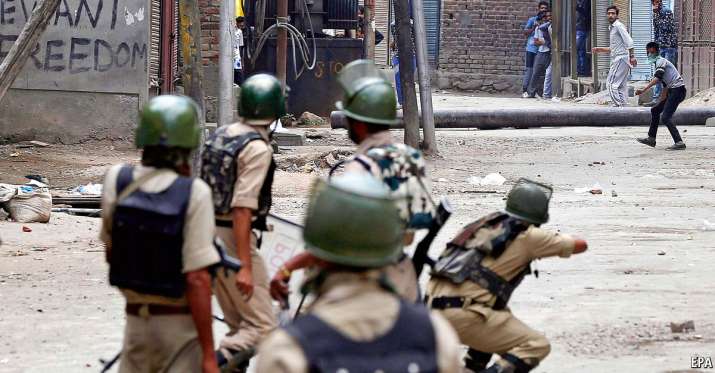 In wake of incidents of stone pelting on security forces during anti-terror operations making a comeback in the Kashmir Valley, have reportedly forced  the return of the 'contentious' pellet guns.
According to a report by a news channel, the CRPF has bought as many as 20,000 full-body protectors, 3,000 polycarbonate shields, improved helmets, tear-smoke protectors, and as many pellet guns as 2016.
Days ago, it was reported that after taking a defensive posture on the use of pellet guns at the peak of volatile situation in the Valley between July and October 2016, the Union government is all set to give its nod to the security forces to use them again in a calibrated manner for effective crowd control exercise.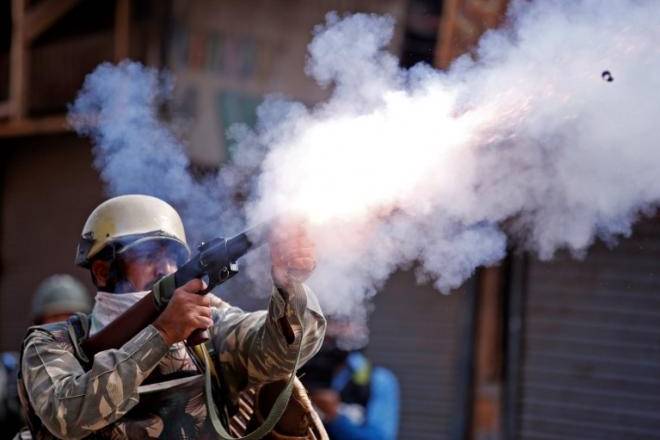 "Until we find a solution which is equally effective or more effective, we can't say no to pellet guns. For this summer, we will use both pellet guns and alternatives like the Pawa shells," K Durga Prasad, DG CRPF, was quoted by the channel as saying.
While 'Pawa shells' were introduced as an alternative to pellet guns last year, the CRPF, in a controversial move, is sticking to pellet gun use this year.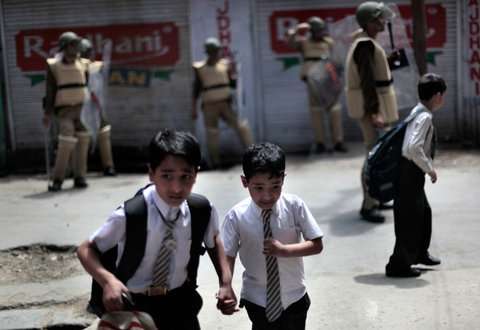 The news channel cited an officer in the procurement division of the CRPF saying that while the exact numbers can't be revealed, as many pellet guns as last year have been sent.
The decision to bring back pellet guns came after the intelligence agencies assessed of more unrest in the coming summers.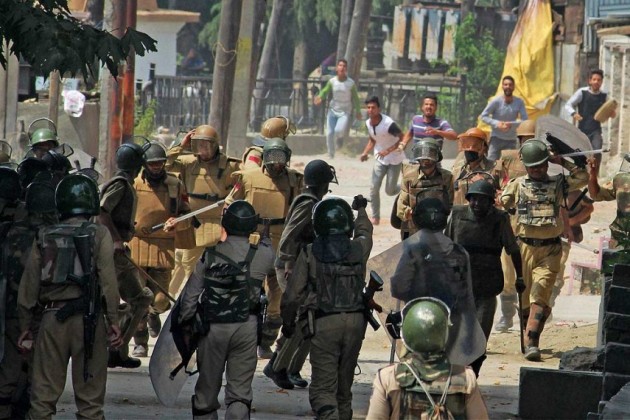 Winters are usually considered calm and peaceful in Kashmir but in the first two months of this year, the Army has 12 men, including one officer. Moreover, two dozen men have been injured in various encounters across the Valley.
The intelligence agencies have indicated that the summers will not just see an increase in infiltration bids from across the LoC, but also a spike in law and order situations in the Valley.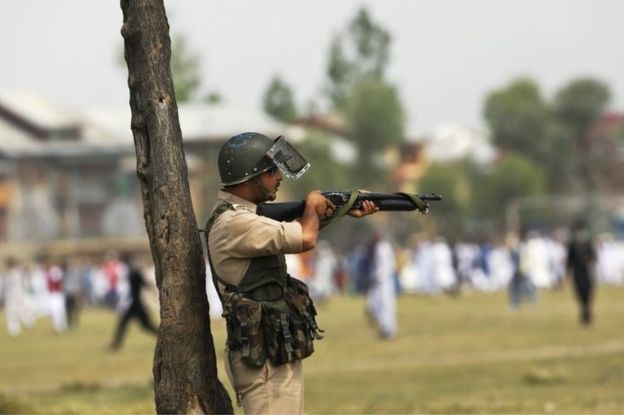 "Hundred local Kashmiri boys had joined Lashkar and Hizbul ranks after Burhan Wani's death. This year the number is about 70 odd. Summers are expected to be unstable," said a source in the Intelligence Bureau.
Around 2,400 CRPF men were injured in stone pelting incidents last year and most of them got head injuries.
To protect its men, this year the force has introduced improved helmets. The full body protector ordered will include a chest protector, elbow pad, shin guard, upper arm protector, shoulder pad to secure both shoulder and neck, groin protector, forearm guard and thigh guard.