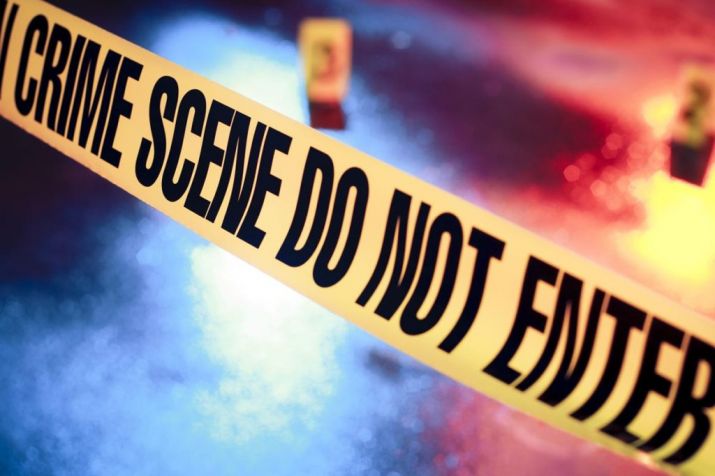 A group of four underaged students were driving fast to avoid the police, and the body trapped in the car collapsed and fell on the road. The incident took place in Rupaspur on Wednesday evening. The street dogs were also seen chasing the car for the dead body. 
The students were chased from Rupaspur and got arrested about 10 km away in Pataliputra colony, with the help of police and people on-sight. The body of the deceased, who was crushed by the car, was not in the condition to get identifed. As the car stopped, two girls riding on it ran away, while the rest two climbed the mob. 
People started beating students. Both are the residents of Gossaintala and Northern Eskpuri. The police somehow escaped from the clutches of the crowd and took the students to police station situated in Pataliputra. In the meanwhile, the angry mob broke the car and blocked the road near the polytechnic turn in Pataliputra Colony.
According to eyewitnesses, The incident happened in the evening at 5:30 p.m. when the underaged students (two boys and two girls), were playing loud music and driving at a high speed. In Chulai Nagar of Rupspur Police Station area, students hit the pedestrian from the front. 
After a heavy collision, the body was trapped in the back of the car. When the passers-by gave a voice, the students were afraid and they increased the speed. The carcass continued to dump and the passers-by were behind the car. The students got an advantage of the Link Road, but the bike rider were lagging behind. During this, the pieces of the body kept falling down. On the street, the bodies of the dead bodies ran away with dogs.
Meanwhile, the police arrived. Police intervened and put the students in their car. After this, people pushed the car to the polytechnic intersection and started smashing. The crowd was about to blow the car, but the police officers managed to overcome the situation by reaching the spot. Meanwhile, people jammed the road.