Follow us on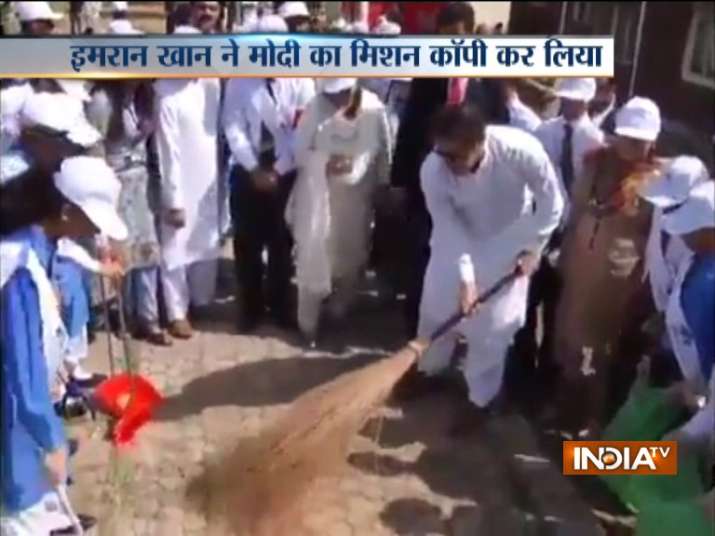 It seems Pakistan PM Imran Khan is following Prime Minister Narendra Modi's footsteps when it comes to style of governance. 
Khan has launched  'Clean Green Pakistan' drive to tackle the challenges of rising pollution and global warming, with a resolve to create a Pakistan "even cleaner than Europe", akin to Modi's Swachh Bharat Abhiyan in India. 
Following PM Modi's footsteps in governance, Khan also picked up a broom at Islamabad College for Girls to promote the 'Clean Green Pakistan' drive in his country. 
Similar to PM Modi's approach, Imran Khan was also seen interacting with students as he toured the college, in order to establish a personal connect. 
WATCH VIDEO: