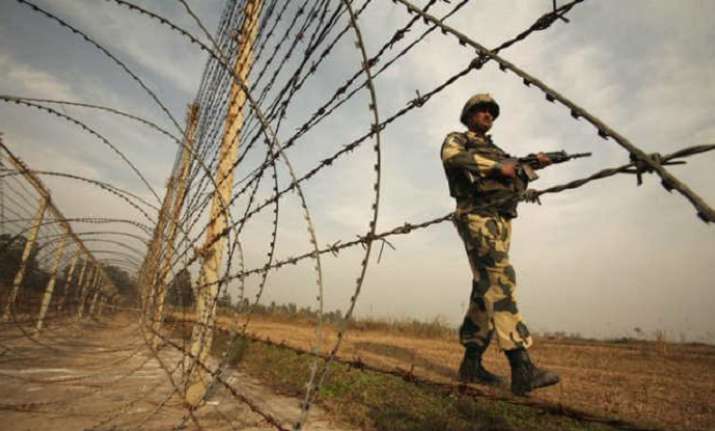 An Indian soldier was killed in firing by the Pakistan in Rajouri on the Line of Control (LoC) that divides Jammu and Kashmir between India and Pakistan, an official said today.
This is the latest violation by the Pakistan Army of the ceasefire pact the two countries signed in 2003 to maintain peace at borders and the LoC, a police spokesman said.
India-Pakistan border skirmishes intensified after Pakistani militants attacked a military base in Jammu and Kashmir's Uri, killing 19 Indian soldiers on September 18.
Earlier on Monday, Pakistan Rangers resorted to shelling and firing on the International Border (IB) in R.S.Pura, Suchetgarh and Hira Nagar sectors of Jammu division.
"Pakistan troops fired mortars and used automatic weapons to target civilian and Border Security Force (BSF) facilities in R.S.Pura, Suchetgarh and Hira Nagar sectors," another police officer said.
Pakistan shelling was retaliated by the BSF. 
Residents of border villages close to the IB celebrated a subdued Diwali, away from home. Pakistan troops have been indiscriminately targeting their homes, cattle and crops.
Authorities have set up temporary accommodations -- in educational institutions, rural development department buildings and community halls -- for hundreds of border residents in Jammu, Samba and Kathua districts.
India shares 230 km of International Border and 740 km of LoC with Pakistan in Jammu and Kashmir.
(With IANS inputs)