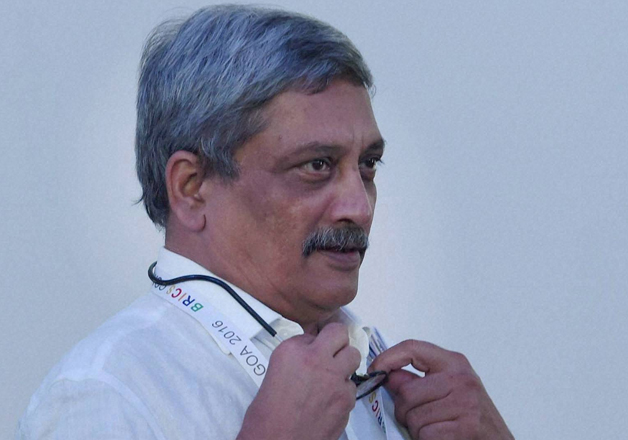 As a controversy raged over the suicide of an ex-serviceman over grievances with the implementation of the One Rank One Pension (OROP), the government is now mulling the creation of a centralised mechanism to resolve the problems related to the scheme. 
According to a report in Times of India, the Ministry of Defence was considering creating methods to double check the facts and ratify pension of retired jawans. 
The objective is to ensure that there are no discrepancies or anomalies in the pension disbursed to them, it said.
The development holds significance as it comes in the backdrop of an ex-serviceman Ram Kishan Grewal committing suicide allegedly over delay in the full implementation of the OROP scheme. 
It has come into light that Grewal, who had a service of 30 years and nine months and was entitled to a pension of Rs 28,000 per month, was receiving around Rs 3,000 less every month due to the delay in OROP implementation.
"The delay in Grewal receiving the proper revised pension was due to problems in calculation at his bank's end (an SBI bank branch in Bhiwani district of Haryana)," the TOI report quoted MoD officials as saying. 
They added that special officers are being arranged in banks now to ensure that the new calculations are carried out properly.
Meanwhile, social activist Anna Hazare, who himself is an ex-serviceman, has warned an agitation against the government for not keeping its promise on the OROP.
"Though the government keeps extolling the Indian Army all the time, it has not bothered to fulfil its OROP promise. Ex-servicemen are not begging, nor they are helpless. They are just asking for their rights," he said.
"There is nothing wrong if we start an agitation for the rights of our retired army men," he added. 
Yesterday, Defence Minister Manohar Parrikar had admitted flaws in the OROP scheme and set a two-month deadline to resolve problems related to the matter. 
He had said that around one lakh ex-servicemen are facing problem in getting pension as per OROP scheme.
"One lakh ex-servicemen (out of over 20 lakh) are not getting pension as per OROP scheme due to some technical difficulty or documentation problems. We will resolve these problems in coming two months," he said, adding that the Narendra Modi government was sensitive to the.
A major political war erupted after the tragic suicide of Grewal over the OROP scheme. Opposition parties have attacked the BJP-led NDA government at the Centre for not implementing the OROP in its original form.