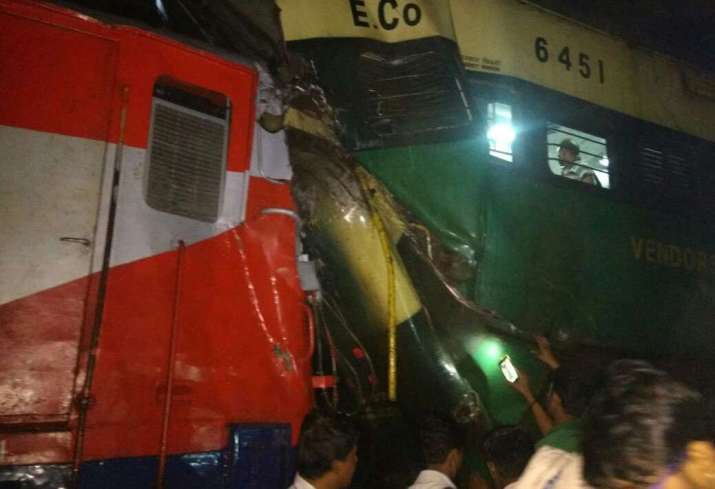 At least two people died and 30 others sustained injuries after a passenger train rammed into a stationary goods train near Kathojodi station at Cuttack.
East Coast Railway officials said the Bhubaneswar-Bhadrak passenger train (number 78408) hit the goods train (BCN-DANKUNI) from behind.
DRM, Khurda Road, Chief Safety Officer of the ECoR and other senior officials rushed to the spot. Commissioner of Police and other police officers have also joined the rescue operation.
An accident relief train and a medical van have rushed to the place of accident, ECoR officials said.
As many as nine 108 ambulances have been pressed into service to ferry the injured passengers to the nearest hospital, local media reported.
Preliminary reports indicate that the collision took place due to wrong signal on the track. Train services have been severely affected between Bhubaneswar and Cuttack.
Both tracks are blocked as two coaches of the passenger train derailed, an ECoR official said.
A ECoR report said the Puri-Durg Express will now be diverted via Barang-Naraj towards Dhenkanal, instead of Cuttack.
The local police and ECoR authorities have began rescue operations and the injured are being shifted to nearby hospital. The personnel of Odisha Disaster Rapid Action Force (ODRAF) have also joined them.
Chief Minister Naveen Patnaik has expressed concern over the accident and has directed state government officials to ensure free treatment to the injured passengers.
Helpline numbers: 0674 2490670, 2301525, and 9437579238.
(With PTI inputs)