Follow us on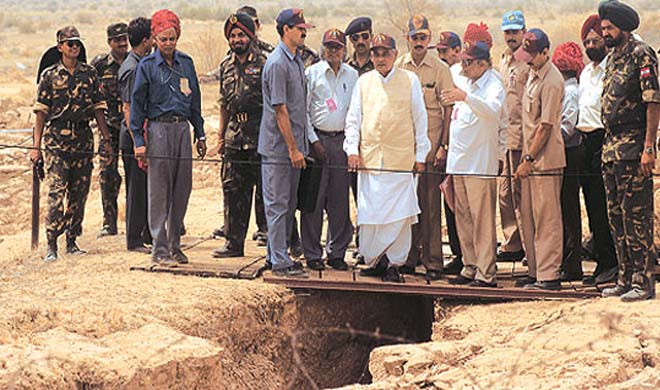 Prime Minister Narendra Modi today saluted the "courage" shown by the former PM Atal Bihari Vajpayee in conducting the nuclear tests in Pokhran in 1998. May 11 is commemorated as the National Technology Day every year to mark the anniversary of the Pokhran tests and India s scientific prowess and technological advancements.
"Greetings to everyone, especially our industrious scientists and those passionate about technology, on National Technology Day," Modi tweeted.
"We remain grateful to our scientists & the then political leadership for the courage shown in Pokhran in 1998," he added.
It was on May 11 in 1998 when India successfully conducted first among the five nuclear tests in Pokhran under the leadership of Vajpayee. The tests showcased India's might to the entire world.
A write-up on Narendramodi.in website refers to an earlier speech of Modi in which he had said, "The world is well aware of the Pokhran tests. Under Atal ji's leadership, successful tests were carried out and the entire world was witness to India's might. The scientists made the nation proud."
Recalling the nearly two-decade-old development, Modi said, "After the first series of tests the world community placed sanctions on India. On 13th May 1998, Atal ji again called for tests, thus showing that he was made of a different mettle. If we had had a weak PM, he or she would have got scared on the same day. But Atal ji was different. He did not get scared."
Lauding the role the people of Pokhran played by keeping silent during the nuclear tests, Modi said, "People of Pokhran must be lauded for maintaining silence during entire duration when the tests were planned and conducted. They placed interest of the nation above everything else."