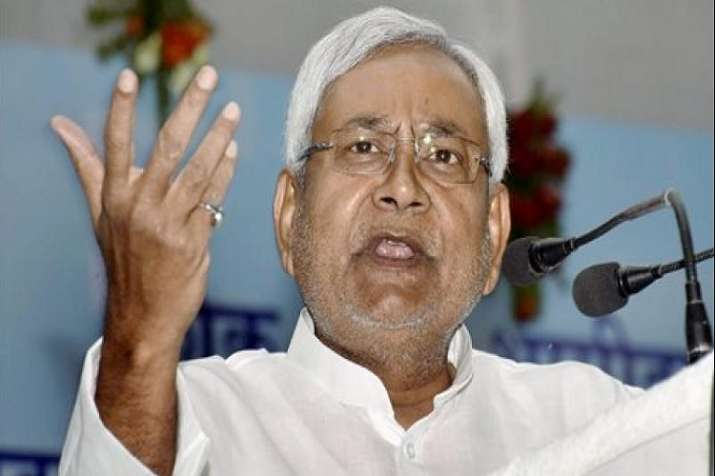 Hitting back at the opposition parties over their intensified attack on the Bihar government demanding resignation of the chief minster over the alleged sexual exploitation case of minors at a shelter home in Muzaffarpur, Nitish Kumar on Sunday said that instead of focusing on the many positive works done by the government in the state, the opposition are targeting one negative aspect. 
"I am not going to spare anyone, and I have never made a compromise. Still, if you want to abuse me keep doing it," Nitish was quoted as saying by ANI. You should also focus on the positive things. One negative incident happened and you are just talking about it only," added Kumar.
The Rashtriya Janata Dal and several other opposition parties on Saturday held a candle march at the Jantar Mantar in New Delhi to protest against the alleged sexual exploitation of minors at a shelter home in Bihar's Muzaffarpur. Leading the protest, former Bihar deputy CM Tejashwi Yadav mounted pressure on chief minister Nitish Kumar and demanded that the accused Brajesh Thakur be "hanged till death".
In a show of opposition unity over the protest, Congress President Rahul Gandhi, Delhi CM Arvind Kejriwal, CPI leader D Raja, CPI (M) general secretary Sitaram Yechury, former JDU leader Sharad Yadav also joined Tejashwi at the Jantar Mantar. Students leaders Kanhaiya Kumar and Shehla Rashid also supported the protest.
Levelling allegations on chief minister Nitish Kumar, who faced criticism over maintaining silence for days after the shelter home was exposed, Tejashwi hinted that there has been an effort to shield the accused. "Even after the report of Child Commission was out no action was taken. FIR was lodged two months after Tata Insititute report came out and in that too name of prime accused Brajesh Thakur was missing somehow. Brajesh has been a close aide of Nitish Ji," Yadav added.
Meanwhile, the state government has suspended 14 officials on account of "negligence and dereliction of duty". The officials put under suspension were posted as assistant directors of Child Protection Units in Muzaffarpur, Munger, Araria, Madhubani, Bhagalpur, and Bhojpur districts.
The shelter home came under the spotlight following a social audit report by TISS which detected large-scale complaints from inmates of sexual exploitation. Medical examination of the inmates confirmed sexual exploitation in the case of 29 of the 44 girls. The police registered a case against 11 people including Brajesh Thakur and Madhu Kumari on May 31. All 44 girls have since been shifted to short-stay homes in Madhubani, Patna and Mokama.