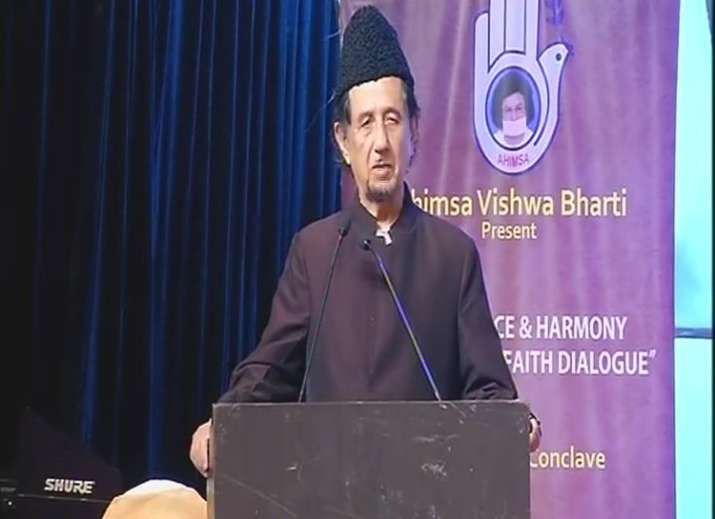 Senior Shia cleric Maulana Kalbe Sadiq today advocated for peace on the issue of Babri Masjid in Ayodhya saying the Muslim community should give up their claim on the disputed land even if the apex court's verdict is in their favour. His remarks come days after Shia Waqf Board told the Supreme Court that a mosque could be built in a Muslim- dominated area at a reasonable distance from the disputed site in Ayodhya.
The noted Shia cleric was addressing the World Peace and Harmony conclave in Mumbai.
"The Supreme Court is dealing with the Babri Masjid issue and we have full faith in the top court's verdict. If Babri Masjid verdict is not in favour of Muslims, then they should peacefully accept it. And if the verdict is in favour of Muslims then they should happily give the land to Hindus. The issue should be dealt with respect by both the communities," Maulana Sadiq was quoted as saying by ANI. 
He further said that one receives thousands in return on giving away just one thing close to them.
Earlier on August 8, the Shia Waqf Board filed an affidavit in the top court arguing that the Babri Masjid site was its property and only it was entitled to hold negotiations for an amicable settlement of the dispute.
Assailing the stand of the Sunni Central Waqf Board, it said, "...since Babri Masjid was a Shia Waqf Board property, Shia Central Waqf Board UP alone is entitled to negotiate and arrive at a peaceful settlement with other remaining stakeholders." 
"Answering respondent (Shia Board) is also of the view that, to bring quietus, masjid can be located in a Muslim- dominated area at a reasonable distance from the most revered place of birth of Maryada Purshottam Sri Ram," the affidavit said.
The Shia Board is one of the parties in the pending appeals in the apex court.
The BJP welcomed Sadiq's statement. "Maulana Sahab (Kalbe Sadiq) has won our hearts. Lord Ram is neither of Hindus nor of Muslims. He is soul of India," Union Minister Harsh Vardhan, who spoke after the cleric at the event, said.
Nobody can 'give' away a mosque, says Owaisi
AIMIM chief Asaduddin Owaisi today said that no individual or organisation can "give" away mosques as Allah is their rightful owner. His remarks came as an apparent reaction to Kalbe Sadiq's statement. 
"Masjids cannot be given just because one Maulana says so. Allah is the owner not a Maulana. Once a Masjid always a Masjid," said the MP.
"Masjids can be managed by Shia, Sunni, Barelvi, Sufi, Deobandi, Salafi, Bohri but they are not the owners. Allah is the owner," tweeted the Hyderabad MP in an obvious reaction to Shia Waqf Board's latest stand.
"Even AIMPLB (All India Muslim Personal Law Board) cannot give (the mosque)," added Owaisi.
He tweeted that the Supreme Court, which is hearing the title suit, will decide on the basis of evidence.