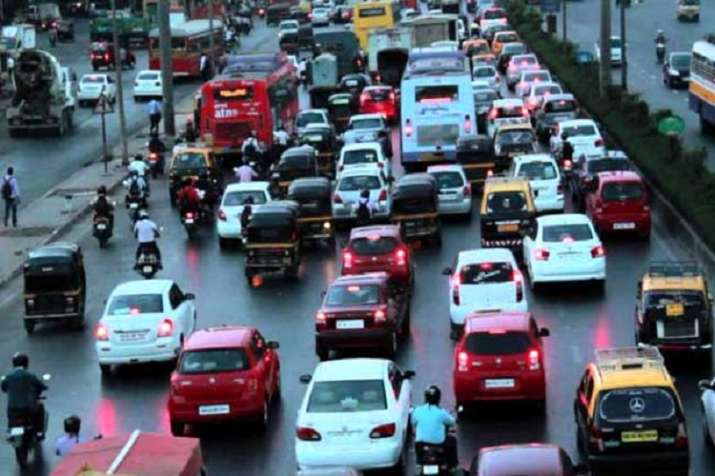 Cracks were found in a bridge at the Grant Road station in south Mumbai, hours after an over-bridge collapsed at a railway station in suburban Andheri, said the city civic body on Wednesday. The cracks were found on the Frere bridge at Grant Road station around 11.30 pm yesterday following which the traffic was diverted, the Brihanmumbai Municipal Corporation (BMC) said.
The Mumbai Police, through its Twitter handle, said that the traffic has been diverted to Nana Chowk towards Kennedy bridge as the bridge has cracked.
Engineers of the BMC's bridges department and other agencies have been asked to monitor and assess the condition of the cracked Frere bridge, said an official of the civic body's disaster management unit.
An over-bridge at a railway station in Mumbai's Andheri had collapsed early on Tuesday due to heavy rains. The incident was followed by disruption of train services. Five people were injured in the accident which further raised questions on the infrastructure of the metropolis.
Following the incident, Railway Minister Piyush Goyal had visited the accident site and had ordered the Commissioner of Rail Safety for an inquiry.  
Also Read | Mumbai over-bridge collapse: 'I have ordered an inquiry into this. Commissioner of Rail Safety will give report in 15 days,' says Piyush Goyal
Mumbai's troublesome Tuesday: Incessant rains, bridge collapse, bus accident, fire at rail reservation counter
The BMC on Wednesday said the structural audit of 274 bridges is underway and a final action plan for repairs, maintenance and re-construction will be prepared within a week.
"Our department is carrying out the structural audit of 274 bridges since the last year and the work is in final stages. We hope to prepare a final list soon of bridges under various categories - in good condition, requiring minor repairs, major repairs or requiring reconstruction," BMC's chief engineer (bridges) Shitlaprasad Kori said.
The minor repairs of bridges would include fixing tiles and leakages, while the ones having structural flaws will require major repairs or maintenance, he added.